NYC Mobile App Prompts Surge In Complaints About Rats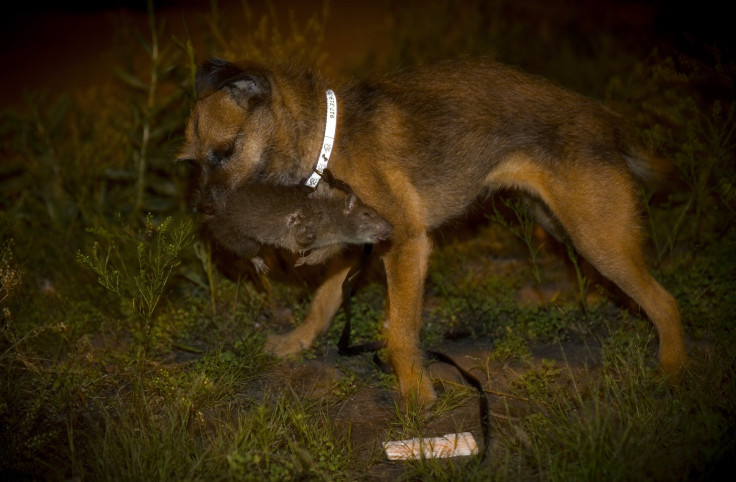 By Barbara Goldberg
NEW YORK (Reuters) -- When New Yorkers see something scurrying, they say something and that has brought rat complaints to the city's 311 hotline to a recent high of more than 24,000 so far this year, officials said on Thursday.
"The rats are taking over," New York City Comptroller Scott Stringer told Reuters. "I'm a lifelong New Yorker and I've never seen it this bad. ... I see them on my way home, they're standing upright, they say, 'Good morning, Mr. Comptroller.'"
With more than two months of grumbling still left in 2015, rodent-related grievances were already at 24,375 as of Wednesday, said Mayor Bill de Blasio spokeswoman Natalie Grybauskas. That's up from 20,545 in 2014 and 19,321 in 2013.
And that's just above-ground rats - complaints about vermin in the subway are routed to the Metropolitan Transportation Authority and not recorded by the 311 line, Grybauskas said.
A city Health Department rodent expert, Carolyn Bragdon, laid the blame, in part, on a new 311 mobile phone app in use since February 2014, making it easier to rat out the pests to the city's hotline that has been operating since 2003.
"Whenever you launch a new vehicle for complaints, you tend to see increases," Bragdon said. "Over 90 percent of the increase in complaints was due to the app."
So far this year, rat complaints consisted of 17,356 calls, 2,347 online remarks and 4,672 mobile app entries, statistics show. Last year there were 16,964 calls, 2,361 online remarks and 1,220 mobile app entries.
"As if no one knew this before the app - it's just not true," Stringer said. "It's a lack of taking care of business by the city's health department."
The city is spending $2.9 million to expand a pilot program to eradicate "rat reservoirs," attacking them in the colonies they set up in parks, subways and sewers, Bragdon said. Exterminators set out bait, close burrows and work with the neighboring community on best practices to avoid attracting them in the future.
"What we know from the pilot is that we have the ability to crash a rat population by 80 to 90 percent," Bragdon said.
The city has no official estimate on rat numbers, she said.
Last year, a Columbia University researcher estimated the population at about 2 million, far fewer than traditional estimates of 8 million, or one rat for every human in the most populous U.S. city.
(Editing by Barbara Goldberg and Sandra Maler)
© Copyright Thomson Reuters 2023. All rights reserved.