Obama Administration To Set New Limits On Greenhouse Gas Emissions From Airplanes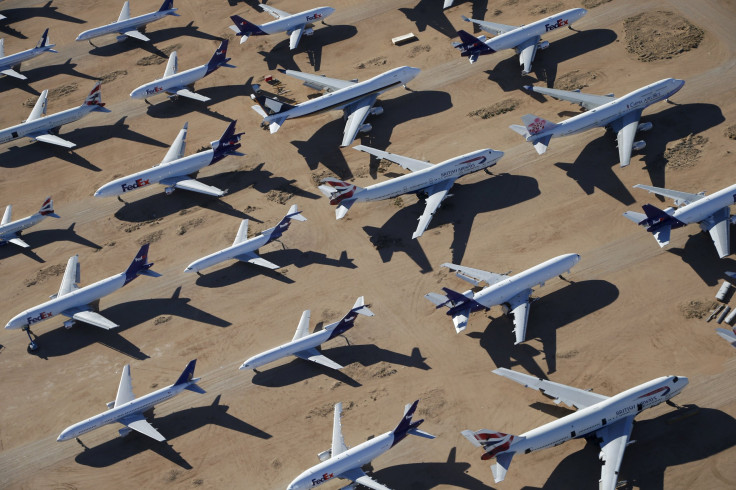 U.S. airlines could soon be required to slash greenhouse gas emissions from their planes. The Obama administration is set to announce that airplanes endanger human health because they contribute significantly to global warming -- allowing regulators to set new emissions targets under the Clean Air Act, the New York Times reported this week.
The Environmental Protection Agency could report its "endangerment finding" as early as Friday, sources told the Times. Regulators are expected to limit the rule to commercial aircraft and exclude small craft and military planes.
Aircraft are responsible for about 11 percent of greenhouse gas emissions in America's transportation sector and 3 percent of total U.S. greenhouse gas emissions, according to the EPA. Worldwide, the tourism sector accounts for about 5 percent of overall emissions, of which aviation accounts for about 40 percent, the United Nations Environment Program estimates.
"Aircraft are the largest remaining unregulated source of greenhouse gas emissions from the transportation sector and can only be regulated by the federal government," William Becker, executive director of the National Association of Clean Air Agencies, told the Times.
CO2 Emissions World Map | FindTheData
The airlines, by contrast, say their industry should be the one to adopt new standards. Any new rules, they say, should be set internationally to avoid a web of red tape and bureaucracy around the globe. Airlines also argue that new energy-efficient engines have already helped lower emissions per flight.
"As aviation is a global industry, with airlines and aircraft operators operating internationally and aircraft manufacturers selling their aircraft in international markets, it is critical that aircraft emissions standards continue to be agreed at the international level," Jean Medina, a spokeswoman for Airlines for America, a trade group, told the Times. She said any regulatory action the EPA takes must be consistent with both the Clean Air Act and expected emissions standards by the International Civil Aviation Organization, an agency of the United Nations.
© Copyright IBTimes 2023. All rights reserved.