Obama Apologizes For US Airstrike On Doctors Without Borders Hospital In Kunduz, Afghanistan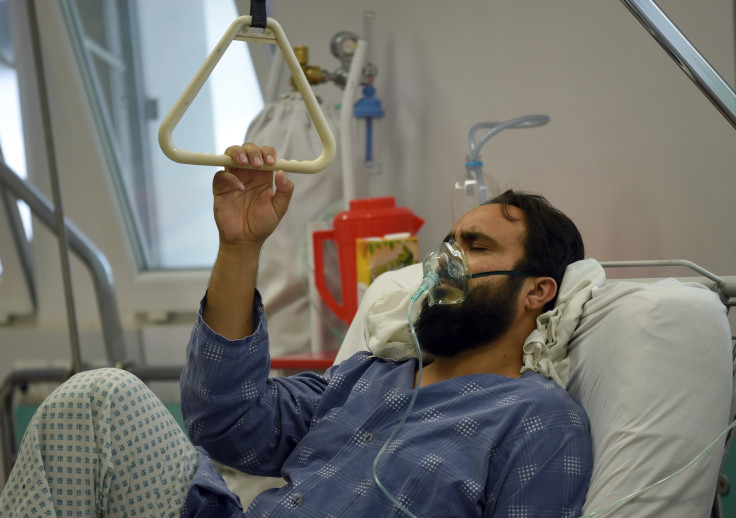 U.S. President Barack Obama apologized Wednesday to the medical nonprofit Doctors Without Borders for the U.S. airstrike on a hospital in the Afghan city of Kunduz that killed 22 people Saturday. The U.S. military has said the strike was a mistake, even as Doctors Without Borders has called for an international investigation into the bombing.
Obama called Dr. Joanne Liu, the international president of Doctors Without Borders, "to apologize and express his condolences for the MSF staff and patients who were killed and injured when a U.S. military airstrike mistakenly struck an MSF field hospital in Kunduz, Afghanistan over the weekend," White House Press Secretary Josh Earnest said during Wednesday's daily White House briefing. MSF stands for Medecins Sans Frontieres, as Doctors Without Borders is also known.
A day earlier, Earnest declined to issue an apology on the grounds that the administration would not comment while investigations into the attack continued. But news emerged Tuesday that Gen. John F. Campbell, the U.S. commander in Afghanistan, reportedly thought the U.S. had not followed its own guidelines when calling in the airstrike, the New York Times reported. Campbell told a Senate committee that "a U.S. decision made within the U.S. chain of command" led to the strike.
Amid the confusion over who, exactly, called in the strike and on what grounds, Doctors Without Borders demanded an independent and impartial investigation into what happened. "We cannot rely on only international military investigations by the U.S., NATO and Afghan forces," Liu, the head of Doctors Without Borders, told reporters Wednesday in Geneva. "International humanitarian law is not about 'mistakes.' It is about intention, facts and why," she said, adding "This was not just an attack on our hospital -- it was an attack on the Geneva Conventions." The Geneva Conventions are a series of international treaties governing the treatment of civilians, injured soldiers and prisoners of war during armed conflict.
Ten of the organization's patients, including three children, and 12 of its staff members were killed in the attack, for which Afghan forces had called. Afghan defense forces later said that "armed terrorists" had been using the hospital for fighting. The Taliban overran the northern Afghan city of Kunduz on Sept. 28 in one of the biggest strategic blows to the Afghan government since 2001.
© Copyright IBTimes 2023. All rights reserved.