Obama Cancels Meeting With Philippines' Duterte After Insult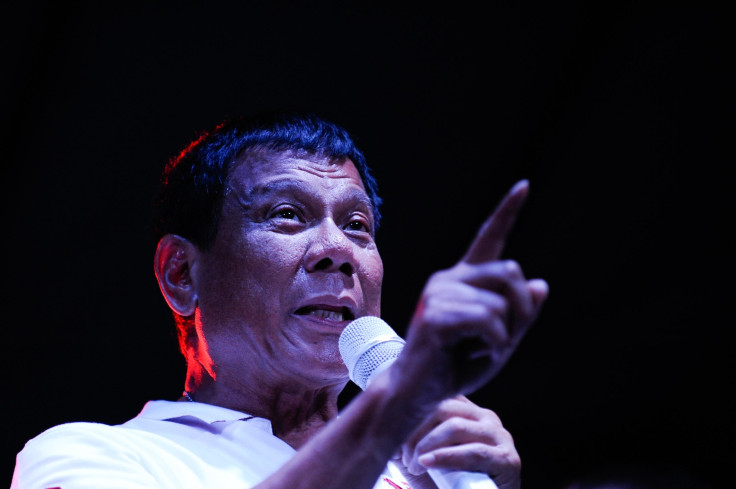 U.S. President Barack Obama canceled what would have been his first meeting with Filipino President Rodrigo Duterte, a White House spokesman said on Tuesday, after Duterte described Obama as a "son of a b----".
Duterte, a plain-spoken populist known for his colorful remarks and his campaign against illegal drugs in which thousands of people have died, used the term in front of reporters on Monday, a day ahead of the planned meeting in Laos, where Southeast Asian leaders are meeting for annual summits.
Obama learned about the insult as he emerged from the Group of 20 summit in Hangzhou, China. At a news conference, he said he had told his aides to speak with Philippine officials "to find out is this, in fact, a time where we can have some constructive, productive conversations," signaling clearly that the meeting would not proceed as planned.
"I always want to make sure that if I'm having a meeting, that it's actually productive and we're getting something done," Obama told reporters.
Instead, Obama now plans to meet South Korean President Park Geun-hye on Tuesday, said Ned Price, spokesman for the White House National Security Council - a meeting where the response to North Korea's latest missile tests is expected to be on the agenda.
Obama arrived in Vientiane just before midnight on Monday, for the first visit by a sitting U.S. president to Laos, where he wants to begin to address the legacy of U.S. bombing during the Vietnam War.
He was set to give an address on the importance he has placed on Southeast Asia in his foreign and economic policy during his two terms in office, which will end on Jan. 20, setting the stage for three days of meetings with regional leaders.
The White House had earlier said Obama did not plan to pull any punches on his concerns about human rights abuses in the Philippines, its treaty ally, when meeting Duterte.
Duterte won the presidency in May as he promised to suppress crime and wipe out drugs and drug dealers. At least 2,400 people have been killed since he took office on July 1, including 900 in police operations against drug pushers.
The rest are "deaths under investigation", a term human rights activists in the Philippines say is a euphemism for vigilante and extrajudicial killings.
Duterte said it would be "rude" for Obama to raise the human rights issue and told reporters such a conversation would prompt him to curse at Obama, using a Filipino phrase "putang ina" which can mean "son of a b----" or "son of a w----".
"Plenty will be killed until the last pusher is out of the streets. Until the (last) drug manufacturer is killed we will continue," he said.
CURSE-LADEN
Duterte has poured scorn previously on critics, usually larded with curses.
He lambasted the United Nations after it criticized the surge in killings and he turned down a meeting with U.N. Secretary General Ban Ki-moon at the Laos summit.
In May, he called Pope Francis a "son of a w----", although he later apologized, and called U.S. Ambassador Philip Goldberg a "gay son of a w----."
On Tuesday, Duterte is scheduled to hold meetings in Laos with the leaders of Singapore, Japan and Vietnam.
The unusually open tensions between the United States and the Philippines, its former colony and long-term ally, threaten to overshadow the Association of Southeast Asian Nations (ASEAN) and East Asia Summits in Laos from Tuesday to Thursday.
The 10-member ASEAN will meet leaders of other regional powers: China, Japan, South Korea, Australia, India, Russia and the United States.
The Philippines has been aligned with the United States in its dispute with China over the South China Sea, in which Washington blames Beijing for militarizing a vital global trade route and jeopardizing freedom of movement at sea and in the air.
China rejects those accusations and in turn blames the United States for ratcheting up tensions unnecessarily. China claims most of the South China Sea, through which more than $5 trillion of trade moves annually. Brunei, Malaysia, the Philippines, Taiwan and Vietnam have rival claims.
An arbitration court in The Hague in July invalidated China's vast territorial claims to the waterway after a case was brought by the Philippines, a ruling that Beijing refuses to recognize.
Duterte said last month he expected all ASEAN members to support the arbitration court's ruling, but that the Philippines would not raise the issue in Laos.
© Copyright Thomson Reuters 2023. All rights reserved.