Obama Climate Change Initiative Warns How Rising Temperatures Will Harm Americans' Health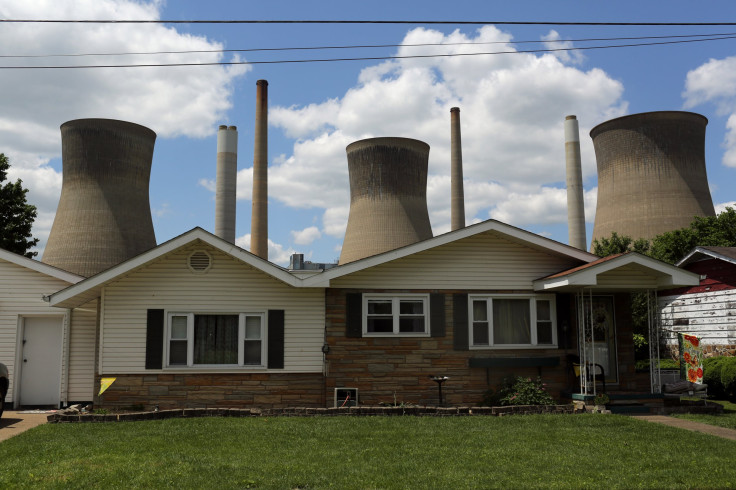 President Barack Obama on Tuesday is launching an initiative that underscores the link between climate change and rising threats of asthma attacks, allergy cases and weather-related injuries. The program combines the data-gathering prowess of tech giants like Microsoft Corp. and Google Inc. with the vast expertise of top U.S. medical institutions, in an effort to better prepare the nation's health systems for the effects of a warming planet.
"Climate change is no longer a distant threat. Its effects are felt today, and its costs can be measured in human lives," Obama said in a statement. "Every person, every community and every nation has a duty to protect the health of all our children and grandchildren, and my administration is committed to leading this effort."
Obama is set to announce the initiative at Howard University's College of Medicine in Washington, D.C., alongside Surgeon General Vivek Murthy and Gina McCarthy, who heads the U.S. Environmental Protection Agency.
Microsoft will contribute to the effort by developing a prototype for drones that can scoop up massive amounts of mosquitoes and digitally analyze their genes and pathogens, the Associated Press reported. That data would provide scientists with early warning signs of infectious disease outbreaks, which are expected to increase as warming temperatures extend the ranges of mosquitoes and ticks.
Google has pledged to donate 10 million hours of advanced computing time to develop tools, including risk maps and early warning systems for events like wildfires, which are likely become more frequent and ferocious as states like California suffer prolonged droughts, the AP noted. Google's Street View camera cars will also start measuring emissions of methane, a harmful greenhouse gas, and natural gas leaks in certain cities this year.
For its part, the White House will hold a Climate Change and Health Summit later this spring, and the administration will expand its year-old Climate Data Initiative to include more than 150 health-related data sets. A coalition of deans from 30 medical, public health and nursing schools has also pledged to train their students to be more prepared for rising health risks related to climate change.
The U.S. Global Change Research Program on Tuesday released the draft of its scientific assessment on how climate change is affecting human health. A final report could be released later this year.
A White House report last year outlined six major ways that Americans' health could suffer because of rising temperatures, higher sea levels, erratic storm patterns and other effects. It found that asthma attacks will worsen as ground-level ozone increases, and other lung and heart illnesses will rise because of more frequent wildfires. Infectious diseases will spread across different regions of the country, while allergies will increase as pollen flourishes. Hotter summers will make more people vulnerable to heatstroke and other heat-related illnesses, and flash floods and heavy rain events will raise the risks of safety threats and waterborne diseases.
© Copyright IBTimes 2023. All rights reserved.