Obama Flayed for Not Mentioning God in Thanksgiving Address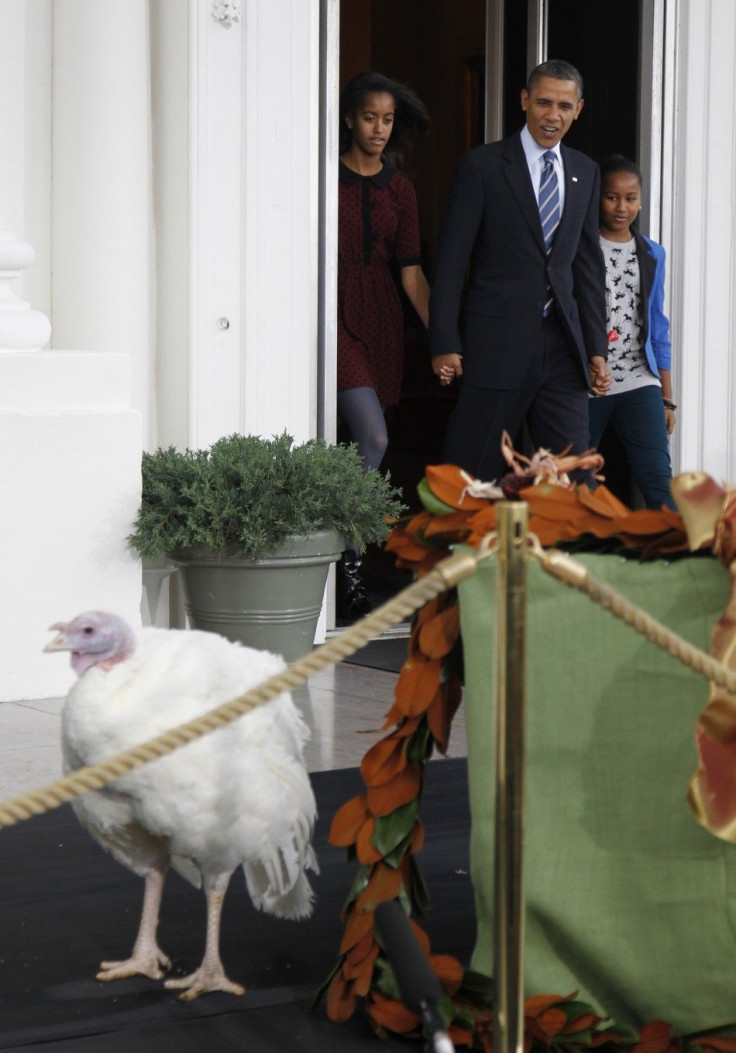 President Barack Obama has been criticized for not mentioning God in his Thanksgiving Day message.
Obama delivered a simple message, which clocked in at just over three minutes. He mentioned that he and his family would spend the day eating great food, watching a little football, and reflecting on how truly lucky we are.
He called the holiday a celebration of community, instead of acknowledging the existence of God.
He thanked military service members who were eating Thanksgiving dinners far from their families. To all the service members eating Thanksgiving dinner far from your families, the American people are thinking of you today, he said.
He acknowledged this Thanksgiving would be more difficult than most for many Americans because of the economy. But it offered hope that things could improve, he said.
We're also grateful for the Americans who are taking time out of their holiday to serve in soup kitchens and shelters, making sure their neighbors have a hot meal and a place to stay, Obama noted.
Meanwhile, many took to the Twitter to express their anger at the perceived omission.
So sad! God help us! by Stephen Judd, the Senior Pastor at Life Church in Tupelo, Mississippi.
To give thanks for luck is to deny God much less omit, tweeted PastorJeffBrown whose Twitter account lists him as a rural Oklahoma husband, father and Baptist pastor.
© Copyright IBTimes 2023. All rights reserved.