Obama Immigration Reform 2015: More 'Criminal Aliens' To Avoid Deportation Under Immigrant Policy, Says House Lawmaker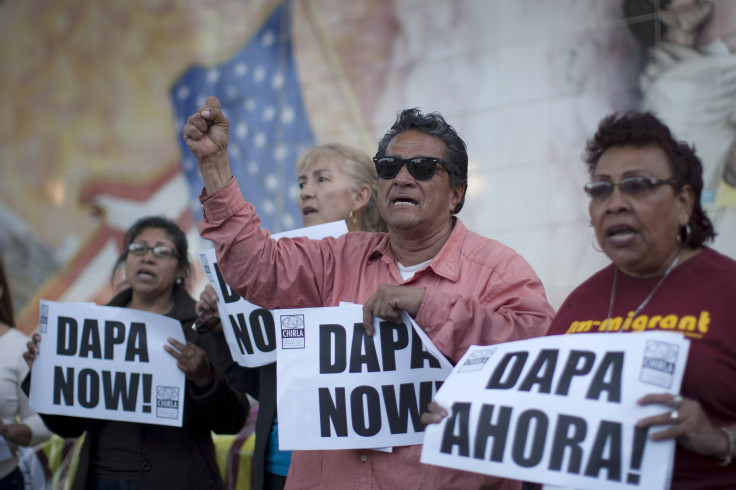 Lawmakers are accusing President Barack Obama of making it easier for "criminal aliens" – undocumented immigrants convicted of three or more misdemeanor offenses other than minor traffic violations – to stay in the U.S. The administration's Priority Enforcement Program, or PEP, bars immigration agents from targeting more immigrants for deportation, part of the president's plan to overhaul U.S. immigration policy, a policy he announced in November 2014.
House lawmakers met Tuesday to discuss the latest phase of the president's immigration reform policy, which began rolling out this week. They accused Obama of "endangering" the country with the implementation of PEP, which would replace the Secure Communities program, a controversial policy adopted in 2009 that aimed to identify and deport "criminal aliens through modernized information sharing." PEP would allow custom agents to take an undocumented immigrant into custody only when he or she has been convicted of certain, serious crimes, or when he or she presents a national security threat.
"The only priority contained in the Priority Enforcement Program is to ensure that our immigration laws are not enforced in the interior of the United States," House Judiciary Committee Chairman Bob Goodlatte, R-Va., said in a statement this week. Lawmakers said dismantling Secure Communities with PEP would mean fewer undocumented immigrants with criminal charges facing deportation. "By scrapping a law enforcement tool that keeps our communities safe and replacing it with a new program that permits the release of criminal aliens, President Obama is needlessly endangering our communities," said Goodlatte.
Maenwhile, Obama's Deferred Action for Parental Accountability program, or DAPA, could grant amnesty to some 5 million undocumented immigrants living in the U.S. The move sparked backlash from congressional Republicans.
The president has defended the plan. "I know some of the critics of this action call it amnesty. Well, it's not," he said in November. "Amnesty is the immigration system we have today — millions of people who live here without paying their taxes or playing by the rules, while politicians use the issue to scare people and whip up votes at election time."
© Copyright IBTimes 2023. All rights reserved.