Obama ISIS Strategy Speech: What Will The President Say?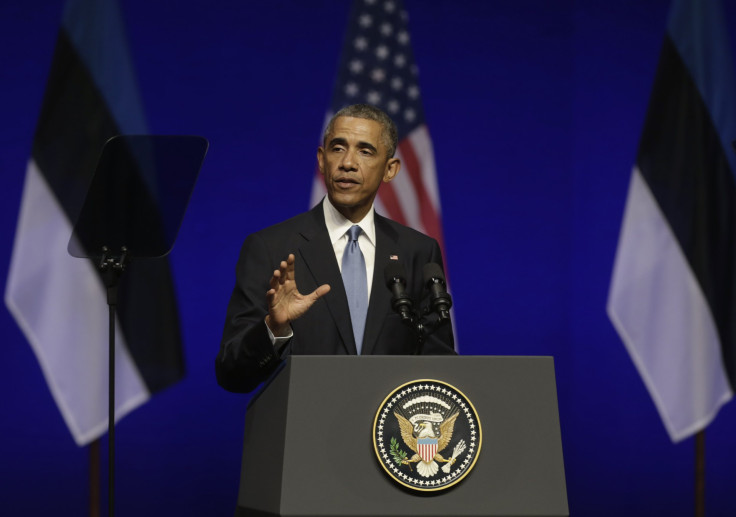 U.S. President Barack Obama is set to lay out his strategy to the American people "for degrading and ultimately destroying" ISIS when he delivers an address at 9 p.m. EDT Wednesday from the White House. The strategy will mark a departure from the president's foreign policy in the Middle East when he first took office six years ago, and as a senator, when he was one of the few lawmakers to vote against the Iraq war.
Obama declared "a decade of war is now ending," during his inaugural address in 2013. More than a year later, he's about to escalate the U.S. involvement in the Middle East by taking on ISIS, the militant group now known as the Islamic State. During an appearance Sunday on NBC's "Meet the Press," Obama said his strategy won't involve boots on the ground, but no one expects this to be a short conflict.
The strategy will likely have three phases: an airstrike campaign against ISIS, which was launched last month in Iraq; training and advising Kurdish soldiers and the Iraqi military so it can better take on ISIS; and a military campaign in Syria, according to the New York Times. Senior Obama advisers said the Syria campaign could last at least three years, well into the first term of the next U.S. president elected in 2016.
Airstrikes in Syria would be complicated because the administration doesn't plan on coordinating with Syrian President Bashar Assad, whose government isn't recognized by the U.S. Also, the U.S. lacks reliable intelligence on the ground from moderate Syrian rebels fighting Assad, unlike the cooperation the U.S. enjoys with Kurds and Iraqi forces in Iraq.
Obama isn't expected to fully detail his strategy on combating ISIS during the Wednesday night speech, the Washington Post reported. Instead, Obama will likely focus on trying to sell the American people on a coalition that includes Middle East partners and targeted airstrikes as the best strategy for defeating ISIS.
The Syria airstrikes will represent a significant shift for Obama. During his first presidential campaign, Obama touted his vote against the Iraq war and pressed for diplomacy to solve the world's problems.
"I am running for president of the United States to lead this country in a new direction -- to seize this moment's promise," then-Sen. Obama said during a July 2008 foreign policy speech in Washington. "Instead of being distracted from the most pressing threats that we face, I want to overcome them. Instead of pushing the entire burden of our foreign policy on to the brave men and women of our military, I want to use all elements of American power to keep us safe, and prosperous, and free. Instead of alienating ourselves from the world, I want America -- once again -- to lead."
© Copyright IBTimes 2023. All rights reserved.