Obama To Nominate Chief Of Staff Jack Lew For Treasury Secretary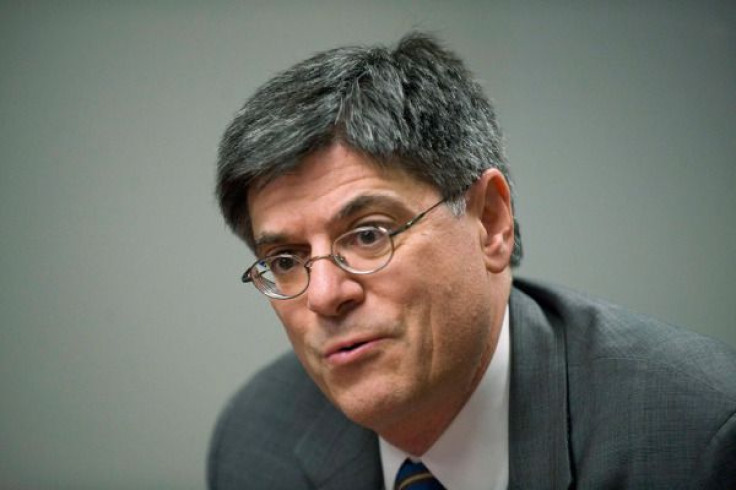 U.S. President Barack Obama is expected to nominate his Chief of Staff Jack Lew as a replacement for Treasury Secretary Timothy F. Geithner.
According to Bloomberg Businessweek, Obama's announcement will come tomorrow.
Should Lew be confirmed by the Senate, he will immediately need to start working with Congress to increase the $16.4 trillion debt ceiling, reached on Dec. 31. Since then the Treasury Department has been using extraordinary measures to finance the government and is expected to be out of that option by mid-February.
Geithner, 51, has said he will not be serving in Obama's second term and plans to vacate the position by month's end.
Lew, 57, worked as an aide to Rep. Joe Moakley (D-Mass.) between 1974 and 1975, and was a senior policy advisor to late House Speaker Tip O'Neil (D-Mass.) from 1979 to 1987. He is also a two-time director of the Office of Management and Budget, or OMB, in the Bill Clinton administration.
Lew's White House biography states that during his OMB tenure, the U.S. budget operated at a surplus for three consecutive years. He was also part of a team that negotiated a bipartisan agreement to balance the budget.
His finance background includes serving as managing director and chief operating officer of Citi Global Wealth Management and then Citi Alternative Investments. And before that, Lew was executive vice president and chief operating officer of New York University. At NYU, Lew was responsible for budget, finance, operations, and was a professor of public administration.
© Copyright IBTimes 2022. All rights reserved.
FOLLOW MORE IBT NEWS ON THE BELOW CHANNELS