Obama Pardon Update: If Chelsea Manning Gets Granted Clemency, Will WikiLeaks Founder Julian Assange Leave London To Face US Charges?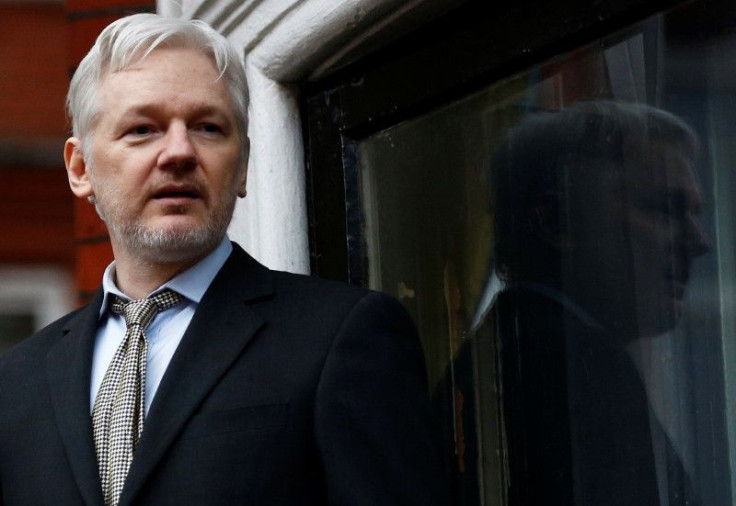 Julian Assange will agree to extradition to the United States to face possible espionage charges if President Barack Obama grants clemency to military secrets leaker Chelsea Manning, WikiLeaks announced Thursday.
Manning, a former Army intelligence analyst, was sentenced to 35 years in a military prison for leaking classified material to WikiLeaks. He has been in custody since 2010 and reportedly is on Obama's short-list for commutation.
Assange, who founded WikiLeaks in 2006, faces possible expionage charges in the U.S. for publishing classified material. He has been holed up in the Ecuadorian Embassy in London since 2010.
WikiLeaks tweeted Assange is ready to face possible U.S. charges even though he considers prosecution unconstitutional.
In a letter to U.S. Attorney General Lorretta Lynch dated Aug. 16, Assange attorney Barry Pollack argued Assange should be covered by the Justice Department's policy against employing criminal investigative tools against journalists. He also said the department decision against pursuing charges against former Secretary of State Hillary Clinton for her less-than-secure handling of classified material provides precedent for ending the investigation of Assange.
"The pending criminal investigation of Mr. Assange is plainly based on his newsgathering and reporting activities," the letter said.
The letter added: "WikiLeaks' intent was lawful. It was not to aid enemies of the United States or to obstruct justice; it was to inform the public about matters of great public interest.
"Under the circumstances, there is no legitimate basis for continuing the department's lengthy criminal investigation of Mr. Assange and WikiLeaks."
WikiLeaks obtained more than a quarter million documents from Manning, who at the time was known as Bradley Manning, including the "Collateral Murder" video that showed U.S. soldiers shooting and killing 18 people from a helicopter in Iraq, war logs from both Afghanistan and Iraq, diplomatic cables and files on Guantanamo.
During Manning's court martial, evidence indicated he had help from WikiLeaks in reverse engineering a password to obtain material. However, evidence it was Assange who was helping Manning was only circumstantial.
Assange fled to the Ecuadorian Embassy after charges of sexual assault were brought against him in Sweden. At the time he said he feared if he went back to Sweden, he would be extradited to the United States for prosecution.
© Copyright IBTimes 2023. All rights reserved.