Obama Says Hillary Clinton Made A 'Mistake' With Private Email Server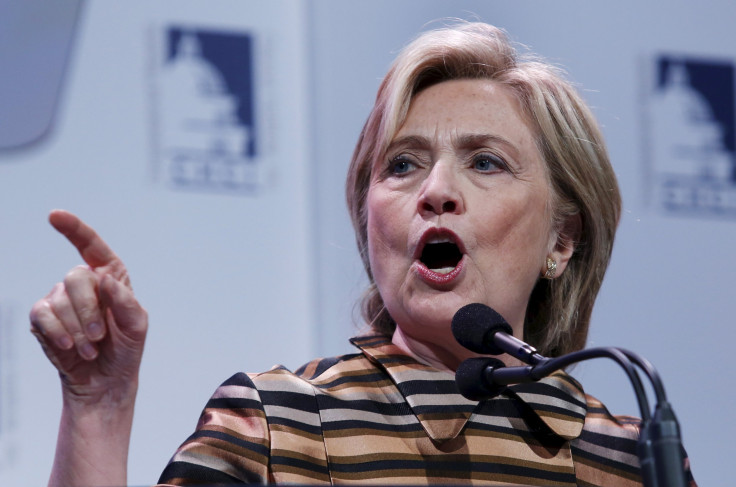 It's the scandal that won't go away. President Barack Obama called Hillary Clinton's use of a private email server during her tenure as secretary of state a "mistake" in an interview with "60 Minutes" that aired Sunday.
"As a general proposition, when we're in these offices, we have to be more sensitive and stay as far away from the line as possible when it comes to how we handle information, how we handle our own personal data," Obama said. "And, you know, she made a mistake. She has acknowledged it."
Clinton served as secretary of state under Obama (2009-13). During her tenure, Clinton used a private email server that came under scrutiny by the House committee investigating the 2012 attack on the U.S. embassy in Benghazi, Libya, in which four Americans were killed.
Obama called the questions about Clinton's server legitimate but said it had not endangered national security. He would not answer a question about whether or not the email controversy was "not that big a deal," but said Republicans had "ginned-up" the issue and created a political attack.
"The fact that for the last three months this is all that's been spoken about is an indication that we're in presidential political season," Obama said.
A former member of the Benghazi committee called the investigation "partisan" and said the investigation had lost its focus. Air Force Maj. Bradley Podliska was fired from the commission in June and now says he was planning to file a lawsuit alleging the committee "changed to focus on Secretary of State Hillary Clinton and the State Department and de-emphasize the other agencies that were involved in the Benghazi attacks."
Clinton was scheduled to appear in the Democratic presidential debate Tuesday and was likely to face additional questions over her use of a private server. Clinton's support has fallen by 10 points in the last week in a poll released by Reuters and Ipsos. She now has the support of 41 percent of Democratic voters. Vermont Sen. Bernie Sanders was next in line with 28 percent support.
Clinton was expected to face additional questions about her emails later this month when she appears before the House committee.
© Copyright IBTimes 2023. All rights reserved.