Obama To Tout Economic Recovery, New Policies In Pre-State Of The Union Tour This Week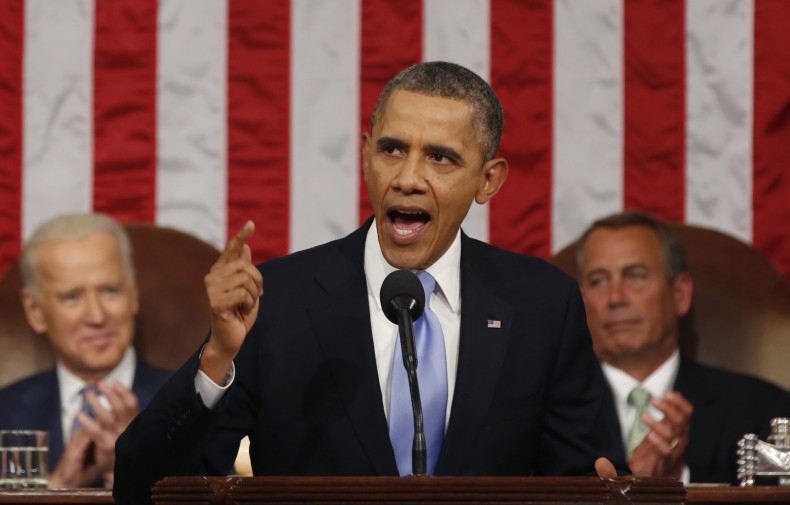 U.S. President Barack Obama will return to Washington from his two-week vacation in Hawaii Sunday, but he won't stay in the nation's capital for long. Obama will hit the road this week for a three-day tour of Michigan, Arizona and Tennessee to preview some of the economic themes to be sounded in his State of the Union address Jan. 20.
The president "will highlight the progress we have made in the economy and he will announce policies that he will highlight in the State of the Union address to push us forward," White House representative Eric Schultz said, according to ABC News. "The proposals announced next week will be a mix of executive actions and legislative proposals."
The tour will begin in Detroit Wednesday, when Obama will discuss jobs and his administration's successful moves to save Chrysler and General Motors from failure five years ago, the Detroit Free Press reported.
The president will speak in Phoenix Thursday about the gains that have been made in the housing sector since its crash started in 2007, the Associated Press said. He also plans to highlight new policies that will help Americans buy homes.
The tour will end in Tennessee Friday, when Obama will be joined by Vice President Joe Biden and his wife Dr. Jill Biden to discuss new initiatives aimed at helping more Americans afford college and "highlight the administration's efforts ... to create new, good-paying manufacturing jobs," the White House said in a statement cited by the Tennesseean in Nashville. There are no details yet about exactly where in Tennessee the threesome will be speaking.
The administration's strategy this year is a departure from traditional State of the Union address procedure, which typically has a president being mum about the contents of the speech in the weeks leading up to it. Like his two predecessors, however, Obama has gone on the road after the State of the Union address to promote the policies outlined in it, as reported by the New York Times.
Despite major Democratic losses in the midterm elections that resulted in Republican control of both houses of Congress, White House aides said the administration is riding a wave of momentum from executive actions on immigration and Cuba that the president announced after the midterms, according to the Washington Post. Since he made those moves, Obama's approval rating has been climbing, Bloomberg View reported. The new Congress will convene Tuesday.
"With a new Congress returning to D.C., the president will act next week to lay out specific new actions and preview new policy proposals that will be included in his State of the Union address to make sure that all Americans benefit from the economic recovery," the White House said in a statement Saturday.
© Copyright IBTimes 2022. All rights reserved.