Obamacare Anniversary: 5 Ways The Affordable Care Act Changed Health Care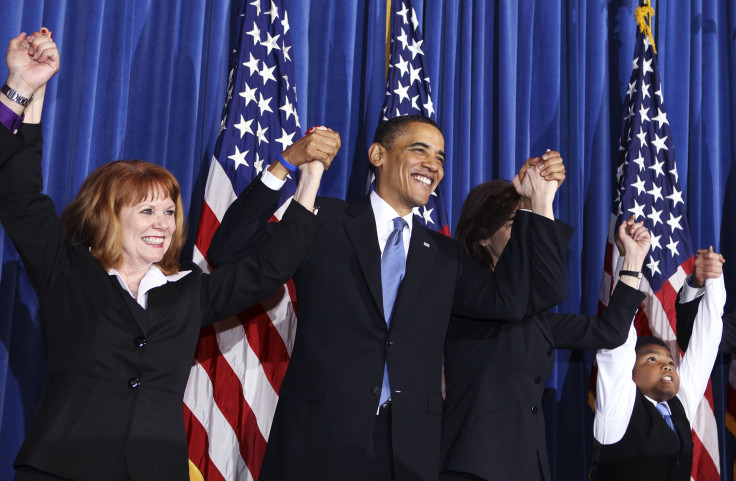 On March 23, 2010, President Barack Obama signed the Patient Protection and Affordable Care Act, a landmark piece of legislation aimed at overhauling health insurance in the United States and ensuring coverage for nearly all Americans. Naysayers in the government offered doomsday predictions – that the law would kill jobs, destroy Medicare and ultimately never work – while its supporters promised that 32 million people would become newly insured under it.
The reality lies somewhere in between. Below are five ways Obamacare has actually changed the landscape of health care in America in the five years since its passage.
1. Americans now have to purchase health insurance, unless covered by their employers or some other group plan, or pay a tax penalty (with a few exceptions to that rule). This part of the law is known as the individual mandate, and its purpose is to reduce the cost of health insurance by making everyone chip in.
2. More than 16 million Americans who lacked health insurance now have it, the White House estimates, reducing the number of uninsured by almost one third. The number of newly insured is just half the original estimate of 32 million, but it's not just about the numbers. A critical component of Obamacare is that people with pre-existing illnesses or conditions cannot be prevented by a health insurance company from purchasing a plan. The law also allows people up to age 26 to stay on their parents' health insurance plans.
3. Medicaid expanded in only about half the country, even though this government health insurance for people below a certain income level was supposed to be expanded in all 50 states. The halfway expansion created a gap of uninsured people who earned too much to qualify for Medicaid but too little to purchase health insurance on government-run health care marketplaces.
4. More detection, more problems. The more people get their health checked out, the more illnesses are likely to be discovered. For instance, the medical testing company Quest Diagnostics just completed a study that found that -- reported -- new cases of diabetes have increased in states that expanded Medicaid, but not in those that didn't. Their findings could have major implications for gauging the concrete effects of the new health care law.
5. More people are insured, but that doesn't mean they all can get health care or that they do so in a preventative or more cost-effective way. According to the American College of Emergency Physicians in 2014, a majority of emergency room physicians reported an increase in visits after Obamacare was implemented, rather than the decrease in ER visits promised by the government. And with a bigger pool of people holding health insurance, the supply of doctors isn't enough to meet higher demand. The Association of American Medical Colleges estimated that by 2025, the U.S. would need 46,000 to 90,000 more primary care physicians in order to meet patients' needs — and that doesn't include specialists.
© Copyright IBTimes 2023. All rights reserved.