Obamacare Enrollment: Almost 9 Out of 10 Americans Now Have Health Insurance, Poll Finds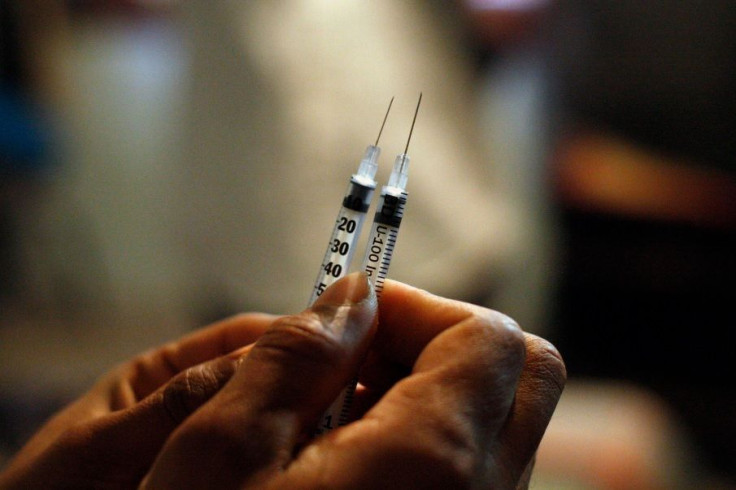 The percentage of adults in the United States who lacked health insurance during the first quarter of 2015 is at a record low of 11.9 percent, according to a new poll released Monday by Gallup and Healthways. The rate fell 1 percentage point from the first quarter of 2015 and was the lowest since Gallup began tracking uninsured rates in 2008.
An estimated 32.2 million people have recently enrolled in health insurance plans under the Affordable Care Act, the health care legislation also known as Obamacare that was signed into law in 2010, reports ACAsignups.net. That number included sign-ups on state and federal exchanges as well as other expansions of health insurance mandated or allowed by the law, such as the expansion of Medicaid in some states and health insurance marketplaces for small businesses. Since 2014, under the Affordable Care Act, Americans have been required to have a minimum level of health care coverage or pay a tax penalty.
The uninsured rate peaked at 18 percent midway through 2013, after climbing steadily from about 14 percent in 2008, data from Gallup showed. Gallup attributed the recent drop in the amount of uninsured Americans in part to "an improving economy and falling unemployment rate." But it suggested that because the most recent uninsured rate was lower than it had been even before the 2008 recession, economic recovery was not the sole reason for the declining rates of the uninsured.
Populations that experienced the greatest decline in uninsured rates were low-income Americans and Hispanics, the poll found, although these groups still have higher uninsured rates than others and are more likely to lack health care coverage. Since the end of 2013, of Americans who earned less than $36,000 per year, the uninsured rate fell 8.7 percent, while for Hispanics the uninsured rate declined 8.3 percent. The rate of uninsured youth ages 26 to 34 has also decreased, by 7.4 percent, since the end of 2013.
Medicaid and new health care plans played a significant role in helping people obtain health insurance, Gallup's findings showed. The percentage of people covered through their employer, however, hardly changed from the end of 2013 to the beginning of 2015.
The poll was based on more than 43,500 interviews from Jan. 2 to March 31. It had a margin of error of plus or minus 1 percent.
© Copyright IBTimes 2023. All rights reserved.
FOLLOW MORE IBT NEWS ON THE BELOW CHANNELS