Obama's Half-Brother Bitter About Upcoming Kenya Visit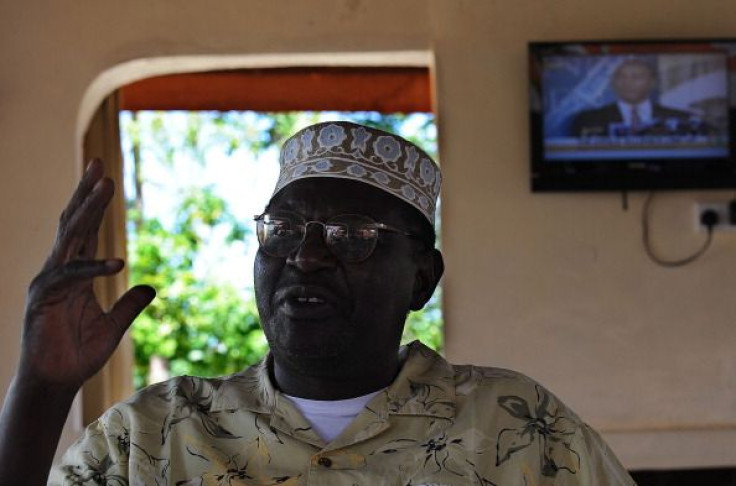 Unlike many Kenyans, President Barack Obama's half-brother, Malik Abon'go Obama, isn't exactly thrilled about the president's coming visit. Obama's trip to his father's homeland is scheduled for July 24, but Malik says his family has yet to be informed about it, BloombergBusiness reported.
"From what I hear, he is coming now as the president of the United States," Malik, 57, said in a June 29 interview at his home in Kogelo. "He should have at least informed us as his family."
In 1988, Malik had fulfilled a promise he made to his father, Barack Hussein Obama Sr., who died in 1982, when he brought Obama home to the family's village of Kogelo in western Kenya. During that trip, Malik said the brothers would search for chang'aa, an illicit alcohol, and play games. Malik said Obama had visited his father's home for the first time and met his step-grandmother Sarah Obama, among other relatives. But now that his younger half-brother is president of the United States, things are different.
Malik claimed that he has never been invited to Obama's home in the U.S., and the Kenyan presidency said that Obama will not be visiting Kogelo, which is 193 miles northwest of the capital Nairobi, during his trip. Despite this, rumors are flying in Kogelo that Obama will, in fact, be coming. In 2013, during his first visit to Africa as president, Obama visited South Africa, Senegal and Tanzania but not his ancestral Kenya, which local newspapers called a snub.
This time, the main objective of Obama's trip is the 2015 Global Entrepreneurship Summit, which the White House has described as an effort to gather entrepreneurs and investors from around the world with the aim of spurring economic activity, the Guardian reported. Nairobi is reportedly spending $500,000 to beautify the city for Obama's visit.
Although his itinerary has been kept secret, Malik has high hopes that he will able to squeeze in some quality time with his half-brother.
"I would like for us to just sit down and have a vanilla ice cream or a strawberry fruitcake, just to have a nice dinner, nice steak, Caesar salad, sit down and enjoy each other," Malik said, according to BloombergBusiness. "I really don't know my nieces, Malia and Sasha, and they don't know my children either."
© Copyright IBTimes 2023. All rights reserved.