Obama Kenya Visit 2015: Nairobi Gets $500K Makeover Ahead Of US President's Trip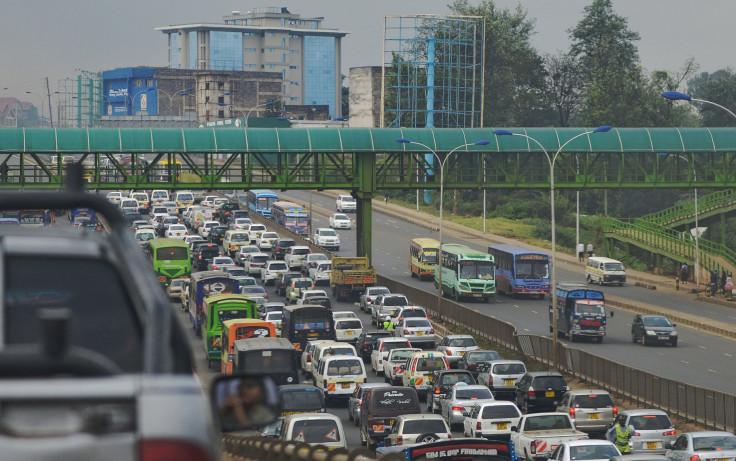 Nairobi is getting a costly makeover ahead of U.S. President Barack Obama's trip to Kenya later this month. The city's county government planned to spend about $500,000, or 50.7 million Kenyan shilling, to beautify the bustling capital city in preparation for the visit, according to WORLD News Group.
More than 500 National Youth Service members were hired to tidy up Nairobi, unclogging drains, clearing bushes, planting flowers and cutting grass on major roads and around government buildings. Families living on the streets used by Obama's entourage will also be relocated, as a network of closed-circuit security cameras get installed, according to Kenyan newspaper the Star.
"We are going to construct undulating contours, grass and flower beds, complete with pebble rocks on the sides from Waiyaki Way to the airport. The same will happen on Lang'ata Road," a worker told the Star, adding that he could not disclose all the information for security reasons. "We have to make our city clean," he said.
Barack Obama - International Trips | InsideGov
However, Nairobi County officials insisted the timing of city's beautification efforts and Obama's visit were not necessarily related. The environment minister, Evans Ondieki, said the projects are part of the county government's development of city infrastructure plan, which has a budget of about $1.8 million or 182.5 million Kenyan shilling. Nairobi will host several high-profile events this year, with a cancer conference this month, the pope's visit in November and a World Health Organization meeting in December, according to WORLD News Group.
"This is not about Obama, it is about making Nairobi the city of the future," Ondieki told WORLD News Group on Friday.
Meanwhile, Obama's security team has already begun arriving for the president's visit. At least eight U.S. marine helicopters have touched down in Kenya, with more armored cars landing at Jomo Kenyatta International Airport in Nairobi. Three military choppers were spotted at the Wilson Airport inside the Phoenix Aviation hangar, Kenyan police sources told the Star Thursday.
The White House has kept Obama's itinerary under wraps, but he was expected to meet with his Kenyan counterpart President Uhurua Kenyatta and parliament as well as opposition and civil society leaders, according to the Star.
However, Obama's his trip has also stirred up tensions in the African nation. Kenyan leaders have warned the U.S. president not to bring his "gay agenda" with him during his visit, following the U.S. Supreme Court decision that legalized same-sex marriage nationwide last month.
© Copyright IBTimes 2023. All rights reserved.