Obama's Itinerary In South Africa: An Ailing Mandela And Planned Protests by Opposition Parties, Unions, Communists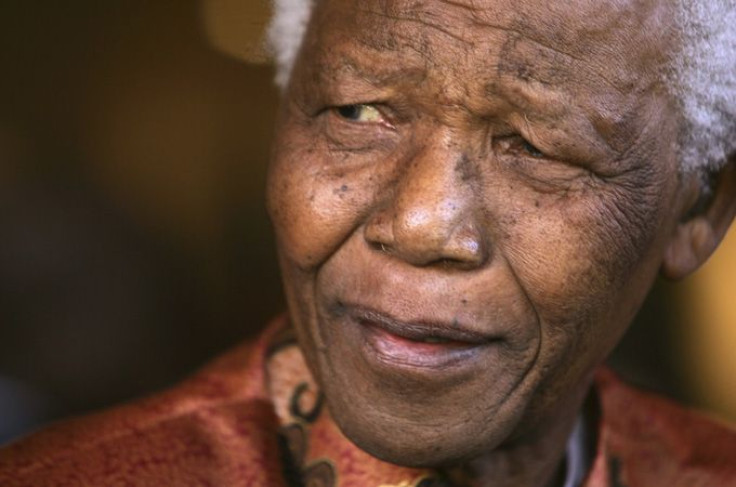 South African President Jacob Zuma has insisted that the ailing condition of anti-apartheid icon Nelson Mandela will not change U.S. President Barack Obama's itinerary during his tour of Africa later this week.
Mandela, who is 94 years old and in critical condition with a lung infection in a hospital in Pretoria, was expected to meet with Obama. However, given the former South African president's failing health, speculation arose that Obama may skip the meeting. Mandela has been hospitalized for more than two weeks and hopes for a recovery are fading.
"Madiba [Mandela] has been unwell for quite a while," Zuma said, according to Independent Online.
"There's nothing that's going to stop the visit because Mandela is sick. If you stopped that visit, people would ask questions. Obama is coming whilst Madiba is in [the] hospital."
Jack Hillmeyer, a spokesman for the American embassy in Pretoria, told the Daily Telegraph newspaper: "Obviously the president and the first lady and everyone [are] keeping [Mandela in] their thoughts and prayers. We certainly will be watching and following developments but for now, we are continuing with preparations [for the visit]."
Obama is also scheduled to visit Senegal and Tanzania during his brief African sojourn. While in South Africa, the U.S. president is expected to visit Robben Island, the prison where Mandela served 18 years.
Beyond the symbolic importance of the first black president of the U.S. meeting with the first black president of South Africa, Obama's visit could have important economic implications.
"This [visit by Obama] will present an opportunity to showcase progress since the establishment of the African Union, and to discuss co-operation on matters of socio-economic development, as well as peace and security on the [African] continent," Zuma said, according to the South African Press Association.
"The U.S. is a major investor in South Africa, with about 600 U.S. companies operating within the South African economy."
He also suggested the two nations could discuss cooperative ventures in the areas of health, education, agriculture, law enforcement, trade, investment, energy, nuclear security and nonproliferation, and regional security.
According to Business Unity South Africa, or Busa, the United States is South Africa's third-largest single-nation trading partner, with a total trade volume valued at $22 billion in 2011.
However, given the turmoil of South African society -- widespread poverty, high unemployment, crippling strikes, growing disillusion with the ruling African National Congress Party -- Obama may find some in the country not happy with his visit.
In an opinion piece written for South Africa's Business Day Live, Hopewell Radebe noted that some trade unions, opposition parties and others have condemned Obama's planned trip to their country.
"We categorically make it known that the visit of the U.S. president to South Africa is an unwelcome visit that will be protested, picketed and resisted by all justice and peace-loving peoples of this country," said a joint statement by a group comprised of National Unions of Metalworkers of South Africa, the South African Communist Party, the Young Communist League of South Africa and other organizations.
"Friendship with South Africa must be based on values of justice, freedom and equality, and these the U.S. has offended, undermined and ridiculed through its actions in the global front."
© Copyright IBTimes 2023. All rights reserved.