Obese People Can Lose Weight With New Hormone Treatment, Study Says
A new hormone treatment can aid weight gain in obese people, according to a study. According to it, an injection can help a person with excessive fat accumulated in the body to reduce more than four kg in four weeks.
Obesity is a common problem faced by many people across the globe. In the United States, nearly 93.3 million people were affected by it in 2016, according to the Centers for Disease Control and Prevention. The World Health Organisation stated that obesity can lead to several health problems, including cardiovascular diseases, stroke, type 2 diabetes and cancer. These chronic diseases are the leading causes for preventable and premature death.
The study, published in the medical journal Diabetes Care on Tuesday, focussed on the effects of a new hormone treatment on obese people. At the end of the study, the search team found the injection does not just reduce weight, but it also controls the blood sugar levels in diabetes patients.
For the study, the research team recruited 26 obese patients from Hammersmith Hospital with diabetes and pre-diabetes. The participants were divided into two groups – 15 patients were given hormone treatment and 11 patients were given saline infusion as a placebo.
To compare the results, the research team also recruited 22 patients who followed a low-calorie diet and 21 patients who went under the knife for bariatric surgery, which is a common type of medical procedure for weight loss.
The hormone treatment that was given to the participants is glucagon-like peptide-1 (GLP-1), oxyntomodulin and peptide YY or GOP in short. These are three "specific hormones originating from the bowels" that are released in higher levels during the weight loss surgery, the study stated.
At the end of the study, the researchers found that people who were treated with GOP lost more than four kilograms (8.8 pound) and the ones who were given saline placebo lost 2.5 kg. The team also found the treatment did not have any side effects. Meanwhile, the patients who followed a low-calorie diet lost 8.3 kg and those who received bariatric surgery lost 10.3 kg weight.
"Obesity and type 2 diabetes can lead to very serious and potentially life-threatening conditions such as cancer, stroke and heart disease. There is a real need to find new medicines so we can improve and save the lives of many patients," lead researcher Tricia Tan, a professor of practice at Imperial College London, said in a statement.
"Although this is a small study our new combination hormone treatment is promising and has shown significant improvements in patients' health in only four weeks. Compared to other methods the treatment is non-invasive and reduced glucose levels to near-normal levels in our patients," the researcher added.
The research team even found that the hormone was capable of "lowering blood glucose levels to near-normal levels, with little variation in the blood glucose". Though the patients who received bariatric surgery also experienced an overall improvement in glucose level, there were many variations at times and the patients were at risk of low blood glucose levels.
"Although the weight loss was smaller, using the GOP infusion would be preferable as it has fewer side effects than bariatric surgery. This result shows that it is possible to obtain some of the benefits of a gastric bypass operation without undergoing the surgery itself. If further trials are successful, in future we could potentially give this type of treatment to many more patients," the lead researcher said.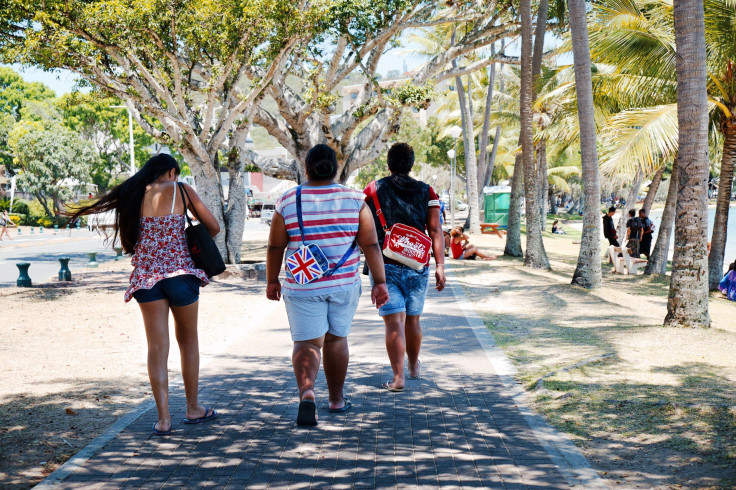 © Copyright IBTimes 2023. All rights reserved.