'Occupy Nigeria' Protest: Photos and Video of Latest Unrest
A day of protests in Nigeria is coming to a close, but the nationwide unrest is far from over as protestors assume the Occupy moniker in an effort to re-instate a fuel subsidy and to show their distaste for President Goodluck Jonathan's government.
Monday saw a massive strike led by national trade unions and the Nigerian Bar Association, as well as demonstrations and marches in all of the country's major cities.
Protestors are angry over the government's decision to remove a fuel subsidy that kept gas prices -- and thereby food and transportation prices -- down for Nigerian citizens, who, on average, make less than $2 a day. Nigeria has the most oil of all African nations, but a lack of infrastructure means that it can't refine oil on its own. Nigeria exports its crude oil, but then must import refined oil from other nations.
Until Jan. 1, the fuel subsidy meant that the government -- which has become rich from the sale of crude -- fronted the import costs. But since the subsidy was removed the price of gas has more than doubled across Nigeria.
Protests started last week and are expected to continue. For the short-term, people are demanding that the subsidy return. In the long term, some want serious government reform and are calling for Jonathan's resignation.
While much of the demonstration on Monday remained peaceful, in many cities in Nigeria protestors battled with police officers and security forces. At least one person died from a gun shot wound in the city of Kano -- where another 30 were injured -- but reports from protestors suggest that there could have been many more casualties.
From Lagos:

From Port Harcourt:

Al Jazeera: Nigeria fuel-price protests turn violent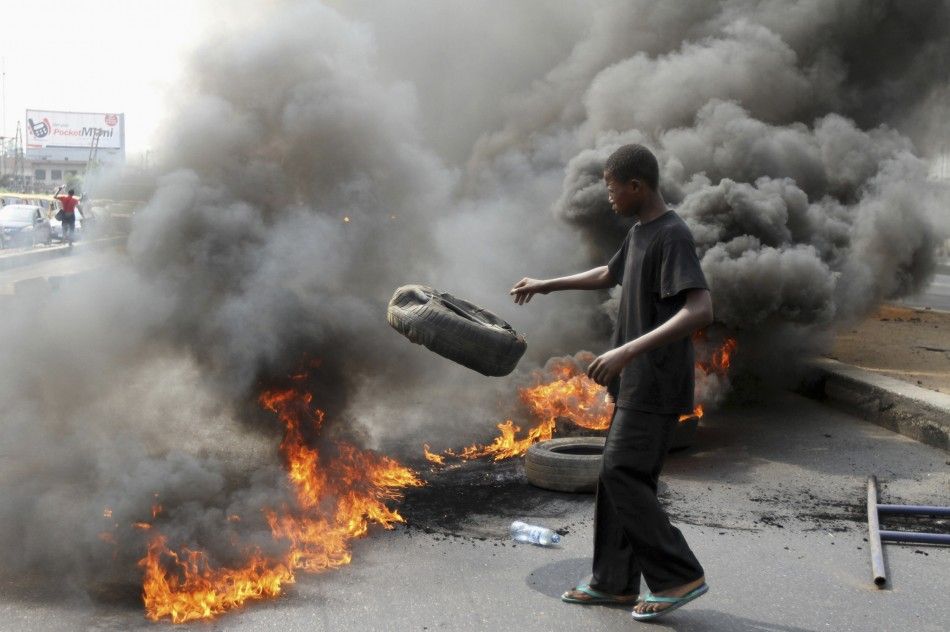 © Copyright IBTimes 2023. All rights reserved.