At Odds With GOP, Hillary Clinton To Testify On Benghazi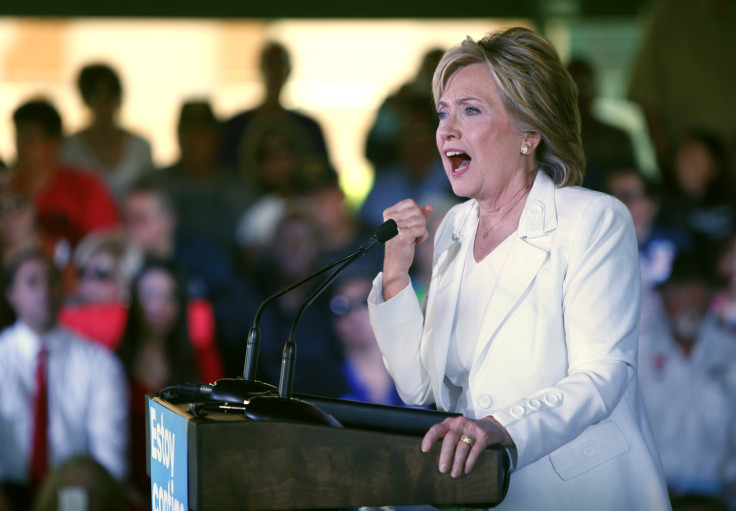 By Jonathan Allen and Susan Cornwell
WASHINGTON (Reuters) -- Whether it's a fact-finding mission as Republicans insist or the political witch hunt that Democrats anticipate, the congressional committee investigating the deadly 2012 attack on the U.S. diplomatic mission in Benghazi, Libya, on Thursday will hear from Hillary Clinton, then the secretary of state and now the top candidate for the Democratic presidential nomination.
Clinton and many of her fellow Democrats have seized on the comments in recent weeks by Republican lawmakers as evidence that the goal of the Benghazi committee in the U.S. House of Representatives was to hurt her front-runner status in the campaign for the November 2016 election.
Clinton's appearance follows months of unflattering reports about her use of a private home email server for her State Department work. The reports emerged in part because of the Benghazi committee's demand last year to see Clinton's official records.
Trey Gowdy, the committee's Republican chairman and a former federal prosecutor, has been put on the defensive as the most high-profile event in his committee's 17-month existence drew near.
"Shut up" was his advice to Kevin McCarthy, the second most powerful Republican in the House, and others in the party who would draw a link between the committee's work and Clinton's declining favorability in opinion polls.
Gowdy says he is focused on a serious inquiry into the killing of J. Christopher Stevens, the U.S. ambassador to Libya, and three other Americans by suspected Islamist militants who invaded the U.S. mission compound in the war-torn city of Benghazi with guns, grenades and mortars.
The committee's five Democrats, who may discuss abandoning the inquiry after Clinton's appearance, say they think there is little left to unearth on Benghazi that more than half a dozen previous inquiries did not find.
"I'm looking forward to answering questions about the real things when I'm there," Clinton said pointedly in a television interview earlier this month. She voiced disgust at what she said were Republican admissions that "it's a political partisan committee for the sole purpose of going after me."
Gowdy and some of the committee's six other Republicans say Thursday's hearing will dispel this notion.
"The American people will be proud to see that this was a fact-centric, mission-focused proceeding," Mike Pompeo, a Kansas Republican on the committee, predicted in a phone interview this week. He declined to place any special importance on Clinton's appearance, speaking of it as simply the latest, but not the last, in more than 50 committee interviews with witnesses.
The committee's Republicans have asked the State Department to clear for possible public release about 130 documents that the department has supplied to the committee, according to two people with knowledge of the communications.
Most of the documents are either Clinton's emails with Sidney Blumenthal, a friend who served as an unofficial adviser to Clinton and who often sent her long memoranda filled with purported intelligence from Libya, or communications involving State Department officials about diplomatic security in Libya in 2011 and 2012, the two people said.
A 2012 report by a government accountability review board sharply faulted State Department officials for providing "grossly" insufficient security in Benghazi, despite upgrade requests from Stevens and others in Libya.
The Democrats will likely ask Clinton, who also testified about Benghazi before the U.S. Senate in 2013, about how diplomatic security can be improved, Adam Schiff, a Democratic member from California, said in a telephone interview.
The panel's Republicans, he said, are expected to have Clinton testify for at least six to eight hours. "I am not sure what we are going to do in all that time," he said.
(Additional reporting by Mark Hosenball in Washington; Editing by Leslie Adler and Howard Goller)
© Copyright Thomson Reuters 2023. All rights reserved.