OECD Economic Outlook 2016: Fragile Global Economy Caught In Vicious Cycle Of Low Growth, Major Report Warns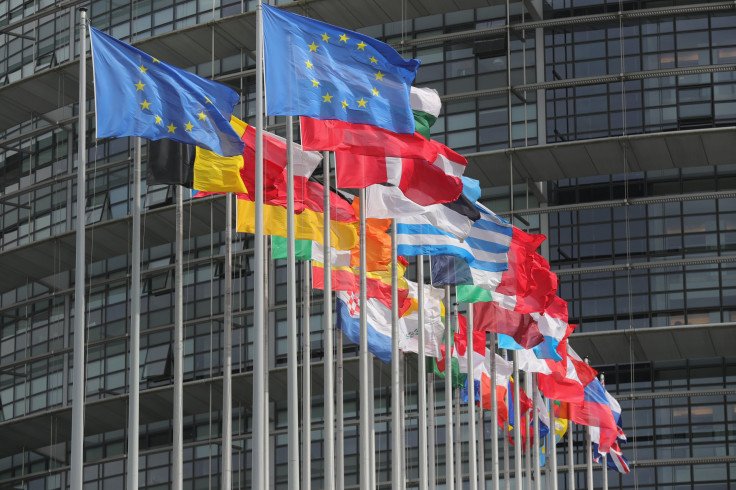 The global economy is caught in a vicious cycle of low growth, and even the limited improvements that could be possible over the next few years face several severe risks, the Organization for Economic Cooperation and Development said in a major report Wednesday.
Unless policymakers take action, economic growth that has lagged since the 2007-09 recession will remain "disappointing and sluggish," hurting future generations, the Paris-based organization warned in its 2016 Economic Outlook report.
The OECD, which represents developed countries, said those economies have "struggled" in the past eight years to grow at an average annual rate of 2 percent. Trends like income inequality, slow productivity and weak investment all contributed to the problem.
The extended period of little growth has fostered a "self-fulfilling ... trap," Catherine Mann, the OECD's chief economist, wrote in an editorial included in the report. "Business has little incentive to invest given insufficient demand at home and in the global economy, continued uncertainties and a slowed pace of structural reform," she added.
The OECD's report urged leaders to reduce countries' overdependence on monetary policy as the lone tool to spur economic growth. They should turn to fiscal and structural policy as well to help fuel investment that would jump-start their economies, the report advised.
As it stands today, the global economy could probably not withstand another major shock, Mann said.
Certain current events also pose significant risks to this sluggish economy, including a potential split between the EU and the U.K. and disruptions in emerging markets, said Angel Gurría, secretary general of the OECD, according to prepared remarks for the launch of the report.
The possibility of a so-called Brexit, as Britain gears up to vote June 23 on whether to leave the European Union, would hurt the U.K., European and global economies over the short and long term, the report said.
Even an optimistic outlook for 2030 projects a decrease in real GDP of more than 2 percent should the U.K. split from the EU, according to the report. Its central and pessimistic predictions hovered around 5 percent and nearly 8 percent decreases, respectively. In the short term, a Brexit could reduce the EU's GDP by more than 1 percent in 2018, the report said.
Meanwhile, emerging market economies are losing momentum. China's growth could drop to 6.5 percent in 2016 and 6.2 percent next year, the OECD's outlook said. Brazil's recession is projected to continue, according to the report, with its economy contracting by 4.3 percent this year and 1.7 percent in 2017.
"If we fail to reverse the productivity slowdown and if we fail to stop inequalities from rising further, we will be putting at risk the living standards of a large part of our societies," Gurría concluded.
© Copyright IBTimes 2022. All rights reserved.
FOLLOW MORE IBT NEWS ON THE BELOW CHANNELS