EU UK Referendum: David Cameron Reiterates Treasury's Warning Of Prolonged Recession After Brexit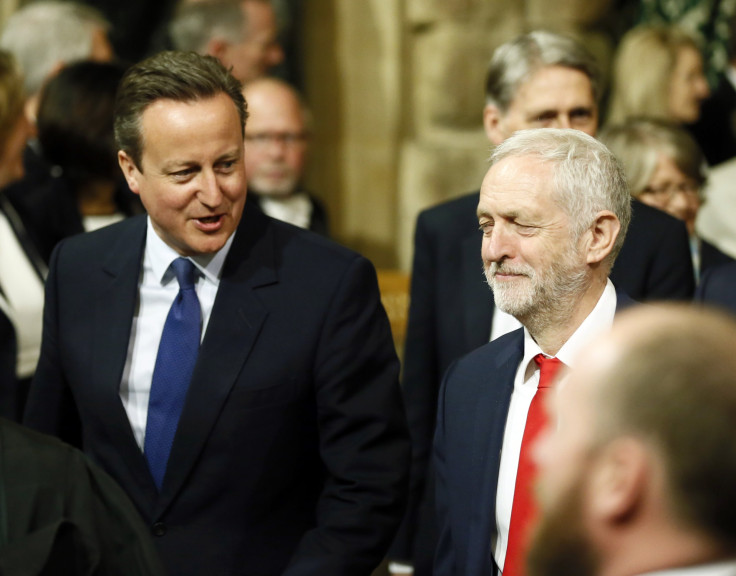 The United Kingdom could fall into a prolonged recession should it opt to leave the European Union, the British Treasury predicts in a new analysis, prompting Prime Minister David Cameron to call the Brexit the "self-destruct option" for the country.
With the referendum just one month away, Cameron described a vote to leave as a "do-it-yourself" recession. The Treasury's analysis looked at the immediate economic impact of a so-called Brexit, plus the consequences for the two years following, using a "widely accepted modeling approach," Chancellor of the Exchequer George Osborne wrote in the foreword.
Iain Duncan Smith, a Conservative Party politician and MP who favors the "Leave" option, called the analysis "deeply biased."
The economist Patrick Minford, who is also pro-Brexit, said the Treasury study failed to consider the benefits of leaving, such as the money saved if the U.K. were no longer forced to follow EU regulations or be a member of the Common Agricultural Policy and Customs Union, the BBC reported.
In its analysis, the Treasury concluded that with a Brexit, the economy would fall into a recession, losing as many as 500,000 jobs, if not more, and lowering GDP by 3.6 percent. "Average real wages would be lower, inflation higher, sterling weaker, house prices would be hit and public borrowing would rise compared with a vote to remain," Osborne wrote. And those projections were optimistic, compared with a "downside scenario" where "the effect on the economy could be worse still." In that case, GDP could be 6 percent smaller and unemployment could grow by 800,000.
"A vote to remain in the EU, however, would be the best way to ensure continued growth and safeguard jobs, providing security for working people now and opportunity for the next generation," Osborne concluded.
© Copyright IBTimes 2023. All rights reserved.