Ohio Democrats Hope 2012 Ballot Measure Will Help Obama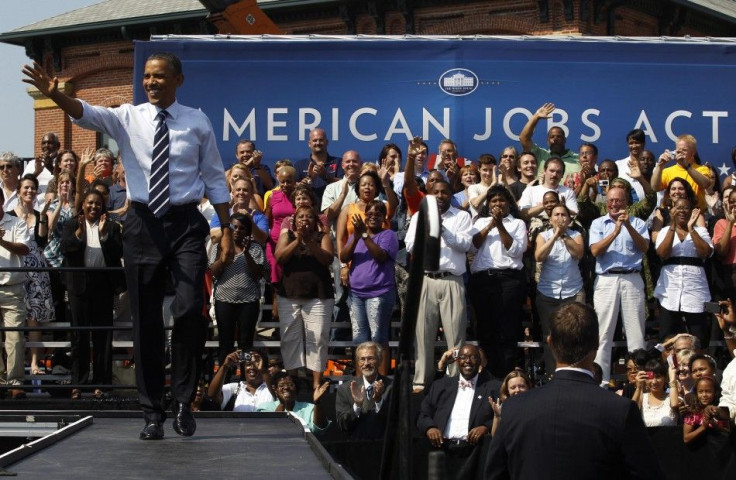 CLEVELAND | Sat Dec 10, 2011 4:30pm EST
Reuters) - A referendum issue that Ohio Democrats hope could help President Barack Obama's chances of winning the battleground state will appear on the November 2012 ballot.
On Friday, Ohio Secretary of State Jon Husted certified that enough signatures were collected to put legislation dealing with voting procedures up for approval by voters next November.
The law's implementation is on hold unless the voters decide to keep it, so it will not be in effect during the 2012 presidential election.
The law passed by the Republican-led Ohio Legislature includes new restrictions on early and absentee voting that opponents said will make voting harder for working and low-income people, who are seen as more likely to vote Democrat. The law would shorten Ohio's early voting period by two weeks and eliminate all early on-site voting the Saturday, Sunday and Monday before an election.
These are the three most important days leading up to election day, said Seth Bringman, spokesman for the Ohio Democratic Party. He said many Ohio voters in urban areas will vote early to avoid long lines on election day.
Proponents of the bill say it will make voting consistent throughout all of Ohio's 88 counties, which now have discretion on when and how to run elections, including whether to send out absentee ballots. The new law would prohibit the mailing of unsolicited absentee ballots, a practice that Republicans say unfairly favors urban districts.
The bill would also not require poll workers to inform voters that they were voting at the wrong precinct, causing the vote to be invalid.
The law, passed in June, was delayed during last month's election while petitions were being gathered. In that election, Democrats won a referendum victory when voters rejected a law that would have limited collective bargaining for public worker unions.
The Ohio voting law is one of a number of Republican-sponsored state bills this year that Democrats said were aimed at reducing Democratic turnout on election day. Some Ohio lawmakers also had unsuccessfully tried to pass a law requiring that voters show photo identification.
Ohio, after widespread complaints about voting problems in the state during the 2004 presidential election, changed its election laws to make it easier to cast absentee ballots and vote early.
Bringman noted that the current Ohio voting laws that allow early voting in person and by absentee ballot were enacted in 2005 by a Republican legislature and governor, They were the ones who put these rules in place when they were in power, Bringman said.
According to the Ohio Secretary of State, 307,358 signatures were collected and turned into the Secretary of State's office in November. Opponents of the law needed 231,150 signatures, or six percent of the total vote cast for Governor in 2010.
(Writing and reporting by Kim Palmer; Editing by Mary Wisniewski and Greg McCune)
© Copyright Thomson Reuters 2023. All rights reserved.