Oil Markets: First 'Liquid American Freedom' Tanker Of Crude Arrives In Europe After Obama Lifts Export Ban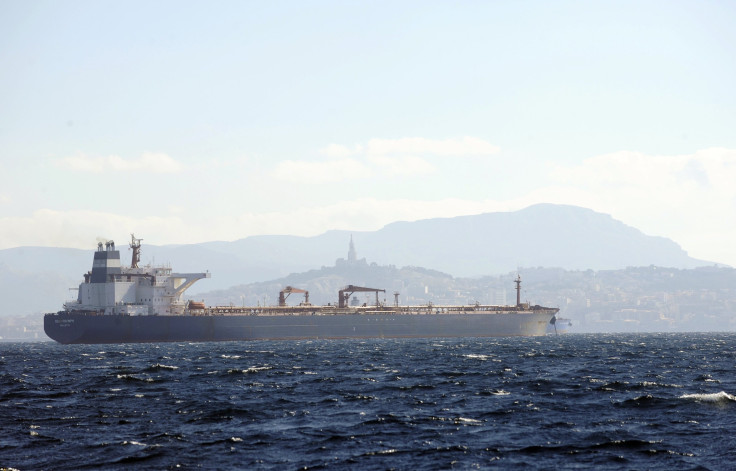 The first export of U.S. crude oil in four decades arrived in Europe early Wednesday. The oil tanker, carrying a cargo dubbed "Liquid American Freedom" by some American lawmakers, reached the French port of Marseille before sunrise after leaving from Texas nearly three weeks ago, the Financial Times reported.
The shipment marks the first delivery of American oil since President Barack Obama in December signed a bill lifting a 40-year-old oil export ban. Former President Gerald Ford enacted the ban during the height of the 1970s oil crisis. The idea was to ensure American independence from foreign energy supplies and to limit the nation's exposure to political and economic crises abroad.
But as U.S. crude production surged over the last decade — driven by shale drilling in Texas and North Dakota — the oil industry and policymakers increasingly called for lifting the oil export ban. U.S. refineries have struggled to keep pace with the supply boom, and producers were eager to sell their crude in overseas markets, particularly Europe and China.
Republican members of the congressional Energy and Commerce Committee said lifting the ban would benefit U.S. shale companies, boost American energy security and help "our allies in Europe" by giving them alternatives to Russian crude, the Financial Times noted.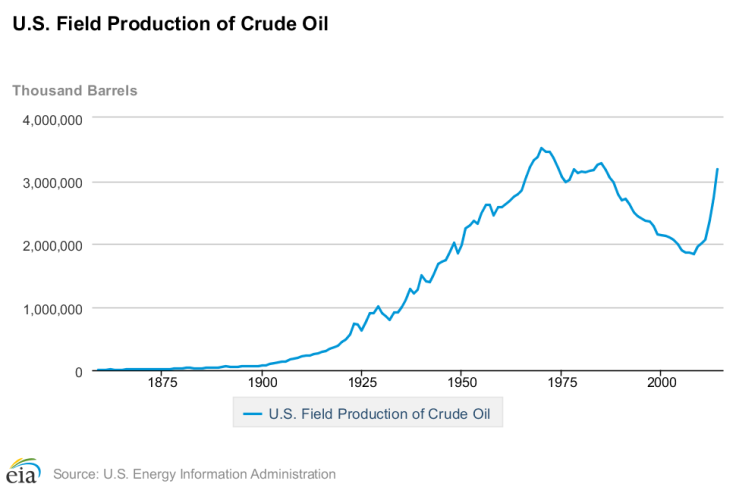 Vitol, the world's largest independent oil trader, is expected to unload Wednesday's shipment at the French port' Foz-Lavera terminals, where it will then travel by pipeline to one of two refineries the company operates in Europe under a joint venture with the Carlyle Group, the newspaper said. The venture has refineries in Switzerland and Bavaria, Germany.
The tanker held a mix of ultralight oil from the Texas Eagle Ford shale formation produced by ConocoPhillips. The Financial Times said another tanker of American crude, the Seaqueen, is expected to arrive Thursday in Rotterdam, Netherlands.
Energy analysts said it could take a while before the volume of U.S. oil exports expands beyond today's trickle. American crude output is expected to fall later this year as producers face shrinking revenues and soaring debt due to plunging oil prices.
Oil prices have dropped 70 percent over the last 18 months due to a significant supply glut in global markets. U.S. drillers, Saudi Arabia and other OPEC nations continue producing steady levels of crude despite weakening demand signals from China and Europe.
U.S. benchmark crude dropped 2.42 percent early Wednesday to $27.77 a barrel. Brent crude, the global benchmark, fell 2.4 percent to $28.06 a barrel.
So far, American production has dropped only slightly from its peak of 9.7 million barrels a day last April. U.S. crude output totaled 9.227 million barrels per day for the week ending Jan. 8, up about 0.5 percent from the same week in 2015, the U.S. Energy Information Administration said in its latest weekly petroleum report.
Still, as U.S. drillers are forced to curtail investments and lay off workers, overall production is expected to drop later this year. U.S. production may slip to 8.8 million barrels per day on average in 2016, down more than 5 percent compared with 9.3 million barrels in 2015, the EIA projected in December.
© Copyright IBTimes 2023. All rights reserved.