Oil prices fall on unconfirmed rumors Gaddafi was shot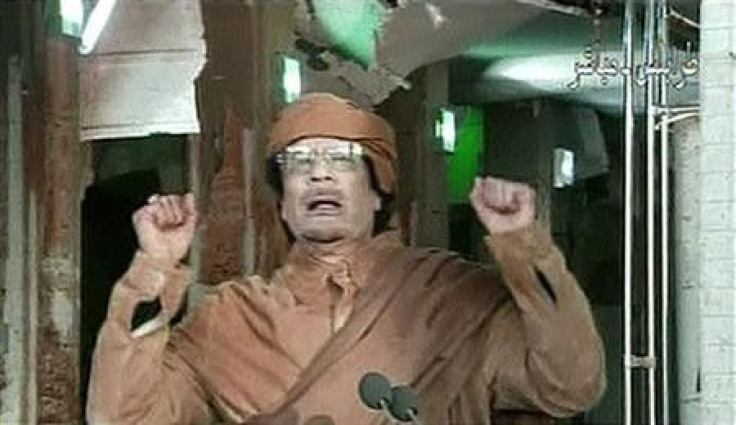 Oil traders are citing unconfirmed rumors that Libyan leader Moammar Gaddafi was shot to explain a sudden downward reversal in oil prices today.
In New York, oil futures dropped 1.61 percent to settle at $96.49 per barrel.
However, U.S. officials denied the rumors and said it had no reason to believe Gaddafi was dead or even wounded.
Meanwhile, violence in Libya is escalating, with anti-and pro-government forces reportedly battling in Tripoli and elsewhere. Anti-Gaddafi forces appear to have taken over much of the eastern part of the country, including the city of Benghazi and many oilfields.
It is believed that at least 1000 people have so far died in the violence.
Gaddafi appeared on state television today blaming the unrest in Libya to Osama Bin Laden and Al-Qaeda, claiming that they are manipulating young Libyans with alcohol and drugs.
Separately, the Swiss Department of Foreign Affairs said it will freeze any and all assets held by Gaddafi or his "environment" to avoid any "misuse of state funds."
© Copyright IBTimes 2023. All rights reserved.