Oklahoma Parade Crash Suspect Charged With Four Counts Of Murder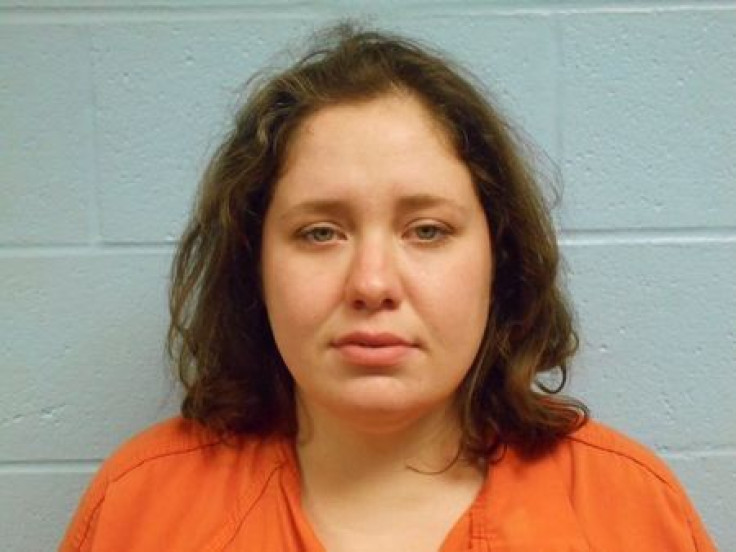 STILLWATER, Okla. (Reuters) -- An Oklahoma woman was charged Sunday with four counts of second-degree murder a day after she allegedly crashed the car she was driving into a crowd at an Oklahoma State University homecoming parade, killing four people and injuring dozens, police said.
Adacia Avery Chambers, 25, allegedly drove a gray Hyundai Elantra into a throng watching Saturday's Oklahoma State University homecoming parade in Stillwater, about 65 miles (105 km) southwest of Oklahoma City.
Three adults and a toddler were killed and dozens were injured. Police said they suspected she was intoxicated.
Her lawyer, Tony Coleman, told The Oklahoman newspaper he believes his client is mentally ill and doubted she was drunk at the time of the crash.
"I don't believe right now that she was intoxicated," Coleman told the newspaper. "I have deep concerns about her competency at this point. I'm not a psychologist or psychiatrist, but I can tell you she's suffering from mental illness," Coleman said.
Reuters could not immediately reach the attorney. She was expected to make an initial appearance in Payne County District Court Monday afternoon, police said.
About four dozen people were injured in the incident, five of them critically.
A man who was watching the parade with his family said the crash sounded like a bomb went off, transformed a festive mood into one of horror.
"All I remember was a gush of wind and then the sound," Mark McNitt said at a news conference, recalling when the vehicle jumped the curb, mowing down dozens of men, women and children.
"The only thing I can relate it to is some type of bombing," said McNitt, whose father-in-law Leo Schmitz, 54, was critically injured. "The screaming ... and a lot of screaming."
Police were awaiting results of a blood test administered to Chambers after the crash.
Police said Chambers lives in Stillwater, but did not appear to be an OSU student. She worked at Freddy's Frozen Custard & Steakburgers in Stillwater, her employer said.
Floyd Chambers, 47, her father, earlier told The Oklahoman his daughter lived with her boyfriend in Stillwater. He described her as timid and not an alcoholic.
"They're going to paint her into a horrible person but this is not [her]," he told the paper.
In a statement on Sunday, police identified the three adults who were killed as Nakita Prabhakar, 23, of Edmond, Oklahoma; Bonnie Jean Stone, 65; and Marvin Lyle Stone, 65, both of Stillwater. They were all pronounced dead at the scene.
A toddler died later Saturday, police said. Family members identified him as Nash Lucas, according to KOTV, a local television station.
Prabhakar, originally from Mumbai, India, was a graduate business student at the University of Central Oklahoma in Edmond, the school said, identifying her as Nikita Nakal. The school could not immediately be reached to clarify the discrepancy.
Stone was a professor of agricultural engineering at OSU, according to the school's website. He retired in 2006 and founded the Marvin and Bonnie Stone Endowed Scholarship Fund with his wife the following year.
© Copyright Thomson Reuters 2023. All rights reserved.