Older Americans Among Those Most Squeezed By Prescription Drug Price Hikes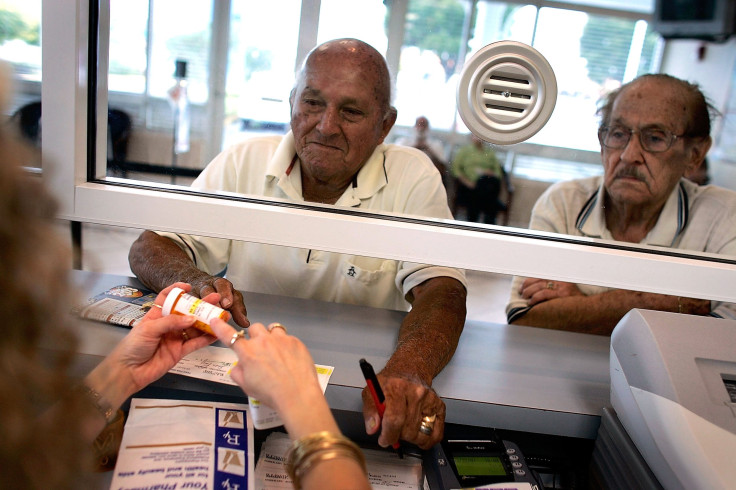 When Patricia Pasquale, 69, of Pembroke Pines, Florida, returned from a cruise last spring, she began to cough ferociously. By the time she sought treatment nearly 20 days later, she was coughing so forcefully that her doctor worried she might crack a rib.
Pasquale finally went to a pharmacy to fill a prescription for a generic cough suppressant and was surprised to find that the drug cost nearly $100. She already pays a total of $322 per month for insurance premiums and co-pays on four other prescriptions. "Fortunately, I have the means [to pay], but if somebody was on a tight budget, there is no way that they could manage it," she says.
Increasingly, senior citizens are caught off guard by the prices they're asked to pay for prescription drugs. Some have even watched medicines they have taken for years suddenly become more expensive. In fact, a recent Consumer Reports survey found that 35 percent of seniors have experienced a price hike in their prescription medicines in the past year, with the cost per individual rising an average of $37.37.
On Wednesday, the U.S. Senate Special Committee on Aging will hold a hearing on price hikes that have lately become more frequent and dramatic. The hearing -- which will include testimony by health policy experts, physicians and an industry representative -- is part of an ongoing congressional investigation into drug pricing.
Examples of this trend are not difficult to find. A biotech company named Turing Pharmaceuticals famously increased the price of a 62-year-old drug called Daraprim to treat infections from $13.50 to more than $750 per pill last summer. In just six months, the price of a common antibiotic called doxycycline hyclate rose from $20 for 500 capsules to $1,849. And a generic cholesterol medicine known as pravastatin sodium recently went from $27 for a year's supply to $196 -- an increase of 725 percent in one year.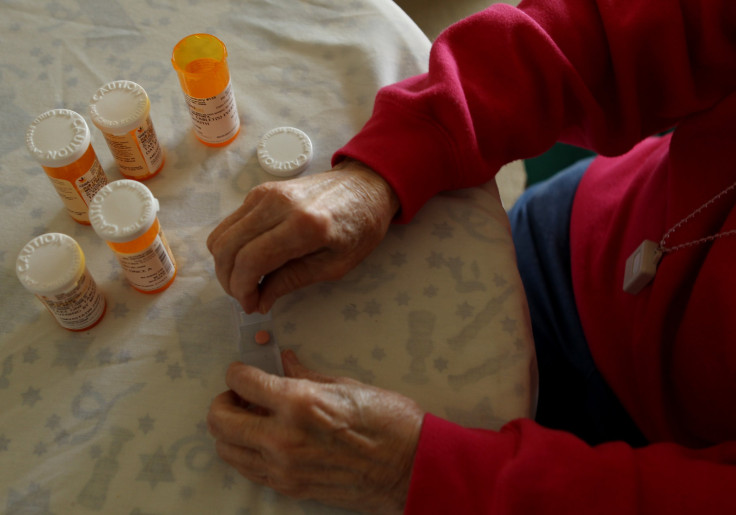 Critics acknowledge there are legitimate reasons for pharmaceutical companies to impose temporary price hikes -- such as when a key ingredient suddenly becomes in short supply. John Rother, CEO of the advocacy group National Coalition on Health Care, says consumers should expect prices to increase slightly over time to keep pace with inflation. But between 2006 and 2013, the price of 115 specialty prescription drugs -- those used to treat rare or specific illnesses -- shot up 10.6 percent while inflation was growing only at 1.5 percent, according to a recent report by AARP, an advocacy group for older adults. Many of the drugs that have succumbed to price hikes in the past few years are not experiencing shortages, but instead recently changed hands from one company to another, or lost competition from other manufacturers.
These events create opportunities for companies to revise prices -- often upward -- in a practice that U.S. Sen. Claire McCaskill, D-Mo., calls "price gouging." (McCaskill is co-chair of the Senate panel that will meet Wednesday.)
"I don't know how to say it in a nicer way. It's profiteering by the drug manufacturer who can command a higher price when there's no competition left in the market," Rother says.
Fixed Income, Rising Prices
Erin Taylor, a health economist with the nonprofit RAND Corporation, says seniors, along with the uninsured, are among the groups most sensitive to these surges. Older Americans often live on a fixed income, receiving Social Security checks that average $1,225 per month, or drawing from a pension. The elderly also take more prescription drugs than the average adult: The Consumer Reports survey of 1,037 people found that adults of all ages take 4.7 prescription medicines a day, while seniors (those at least 65 years old) take 5.7.
Though most American seniors are on Medicare, the government-run health insurance program for the elderly, many still wind up paying at least some out-of-pocket costs for prescriptions. They feel the impact of price hikes most severely if their drug isn't covered at all, or if it falls within a category that requires a co-pay calculated as a percentage of the drug's original price, rather than a flat fee. Half of Medicare beneficiaries have an annual income below $24,150.
"You back people into a corner," Leigh Purvis, director of health services research at AARP, says. Because many seniors take medicines to treat persistent conditions, they will pay higher prices for the rest of their lives.
Instead of paying for these medicines, some seniors may simply choose to jeopardize their health. "Our past polls have shown that if people can't afford their medications, they do a bunch of potentially dangerous things," Lisa Gill, an editor who specializes in drug pricing at Consumer Reports, says. "They don't fill their prescriptions, they might skip a dose, or they might split a pill when they're not supposed to."
A Policy Prescription
Purvis of AARP says there are a few ways that legislators can combat price hikes. They could introduce provisions to increase competition, or require drug companies to be transparent about how they set prices. The number of companies that manufactured a heart medicine called digoxin fell from eight to three between 2002 and 2013, and the price rose by 637 percent. Rother suggests allowing Medicare to negotiate with pharmaceutical companies for cheaper drug prices -- a tactic that's used by major insurers, but banned by Congress.
Pasquale in Florida has another suggestion: "My feeling is, if the Senate and House of Representatives had to be on Medicare, it would be fixed," she says.
Purvis expects drug pricing to be a "top issue" among seniors in the 2016 presidential election, but says it's hard to say what to expect from Wednesday's hearing. The Senate also held a hearing on drug pricing in November 2014, but little progress has been made since.
"I think we're certainly seeing a lot more attention drawn to these manufacturers and their behaviors and how incredibly expensive these products have become," Purvis says. "That said, we still haven't seen indication from both sides of the aisle that everyone is really willing to do anything about this."
© Copyright IBTimes 2023. All rights reserved.