Ole Gunnar Solskjaer's Young Star Blossoming Into Manchester United's Key Forward
KEY POINTS
Manchester United has been playing well ever since the games resumed from the coronavirus suspension
Marcus Rashford has stepped up as one of the key players of Manchester United
Ole Gunnar Solskjaer has been utilizing Rashford along with Paul Pogba and Bruno Fernandes
Most of Manchester United's newfound rhythm could be associated with Paul Pogba and Bruno Fernandes' iconic new pairing. But other than the club's new dynamic duo, several younger players have stepped up including the young forward Marcus Rashford.
With Manchester United boasting a rejuvenated sense of cohesiveness as a team, Ole Gunnar Solskjaer has slowly put more faith in his developing stars. Players such as Rashford have benefitted from the culture of the club given how growth and maturity as athletes are one of the main priorities of Solskjaer.
Per Goal.com, Rashford is slowly being groomed as the future of the club. The way the 22-year-old has played this season has proven how much he has blossomed as a key player for the team. The team is currently fifth place in the Premier League and has won the last five out of their six bouts. With the manner Pogba and Fernandes have been leading the club, the Red Devils have gained enough momentum during this critical stretch of the season.
But there are several more factors for the team's improved performance and Rashford is one of them. The former English Super Cup winner has been aggressive on the field with the way he creates opportunities for himself and his teammates. Per BT Sport, Rashford described their patient yet aggressive pace on the field as one of their strengths.
"I am trying to be clever inside the box and find half a yard to get a shot off," Rashford said by way of Manchester Evening News.
The young star has been phenomenal throughout the season and has a total of 22 goals and 11 assists this season.
"It's the pattern of play that we do before that's the positive. It's what we've been improving on and it's the reason we've been scoring so many goals in the last few games."
It will be interesting to see how Manchester United ends the season given how crucial the upcoming games are for the team. A top-four finish and a Champions League berth is guaranteed if Manchester United is able to win their matches against West Ham and Leicester.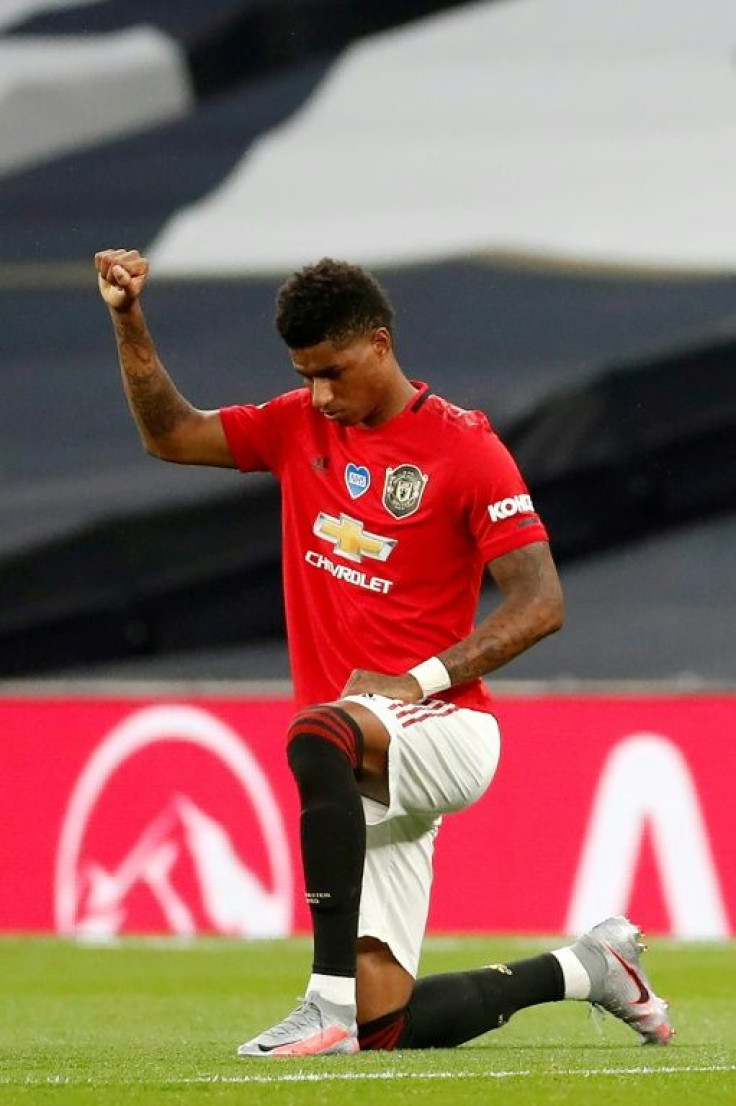 © Copyright IBTimes 2023. All rights reserved.