Olympic Gold Medalist Dies At Home During Childbirth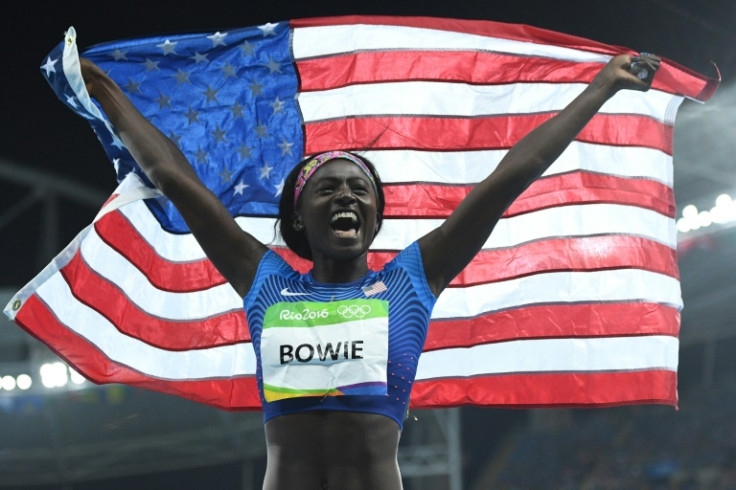 KEY POINTS
A medical examiner's report stated Tori Bowie was "undergoing labor" when she died
Officials suspect Bowie suffered from respiratory distress, eclampsia during her pregnancy
Bowie's neighbors noticed athlete's strange behavior before she passed away
A coroner's report revealed the cause of death of 32-year-old Olympic gold medalist Tori Bowie after she was found dead on May 2.
According to a copy of the autopsy report of the Orange County Medical Examiner's Office of Florida obtained by TMZ Sports, Bowie was eight months pregnant and "undergoing labor" when she died of childbirth complications.
USA Today, which also obtained Bowie's autopsy report, reported that the athlete was carrying a "well-developed fetus," and the medical examiner ruled her death as natural.
Bowie's exact childbirth complications were unclear, but officials speculated that she suffered from respiratory distress and eclampsia.
According to Cleveland Clinic, eclampsia "typically occurs after the 20th week of pregnancy," and its symptoms include seizures due to a sudden spike in high blood pressure during pregnancy.
"It's rare and affects less than 3% of people with preeclampsia. Eclampsia can cause complications during pregnancy and requires emergency medical care," the clinic added.
Last month, the Sheriff's Office in Orange County, Florida, said its deputies had found Bowie "when conducting a well-being check of a woman in her 30s who had not been seen or heard from in several days."
Florida authorities said they found Bowie dead, and "there were no signs of foul play."
However, Bowie's neighbors told the Daily Mail they had noticed some strange behavior of the athlete before she passed away.
An unnamed neighbor said she saw Bowie as a "thin woman, and it looked like she had half a basketball under her shirt."
Bowie's next-door neighbor, 52-year-old Zehra Ugurlu, said she saw Bowie standing in the street "clutching a knife and shouting at a man."
The athlete's sister, Tamarra Bowie, posted a cryptic message on Facebook the day Bowie was found dead. She hinted at her sister's mental health problems, saying, "People who pretend to be happy have some of the saddest souls."
Icon Management, the athlete's sports agency, said they were "devastated" over Bowie's death.
"We've lost a client, dear friend, daughter and sister," the management company said.
USA Track & Field chief executive Max Siegel said the federation was "deeply saddened" over the news of Bowie's passing.
Siegel described the athlete as "talented," adding that "her impact on the sport is immeasurable, and she will be greatly missed."
Bowie won three medals at the 2016 Summer Olympic Games in Rio de Janeiro, Brazil, including silver in the 100-meter dash and bronze in the 200. She had also participated in the women's 4x100 relay, in which Team USA won gold.
In 2017, Bowie was declared the world's fastest woman after winning the 100-meter dash at the IAAF World Championships in London with a time of 10.85 seconds.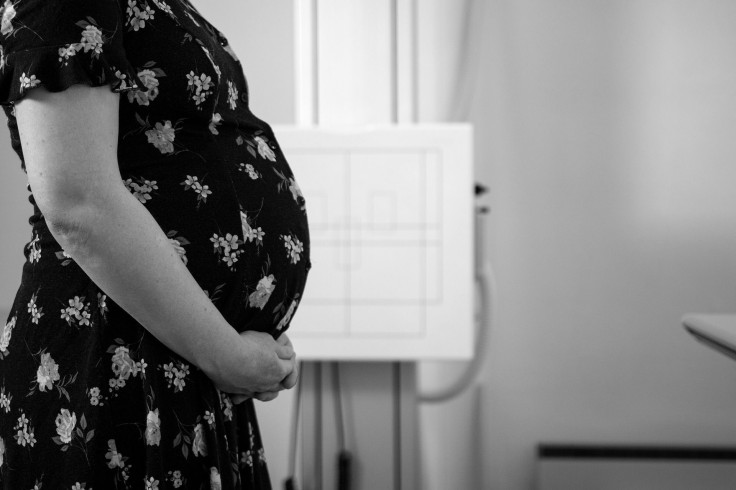 © Copyright IBTimes 2023. All rights reserved.