Olympics ISIS Attack? Brazil Police Arrest 10 Islamic State Supporters Preparing Plans For Rio Online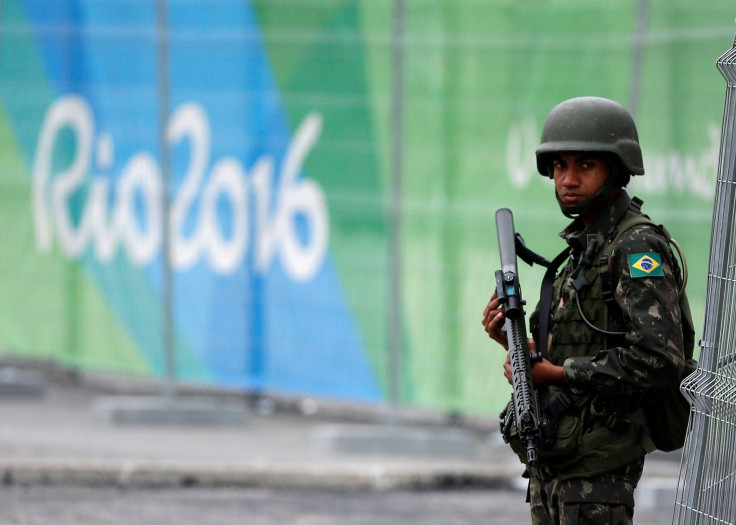 Next month in Rio de Janeiro, Brazil, is supposed to be all about the Olympic Games — international sportsmanship, community, athletics and competition — not about terrorism. At least, that's the goal of the Brazilian federal police, which have arrested 10 people affiliated with the Islamic State group and accused of planning "the greatest threat to the Games," Época reported.
The police detained 10 people and issued two other warrants for suspected ISIS sympathizers still at large, Justice Minister Alexandre de Moraes confirmed told reporters Thursday. The Associated Press reported Moraes labeled the suspects "amateurs," but he also said the terror cell had taken an "oath" supporting the extremist group, Ultimo Segundo reported.
"There was a series of preparatory acts and, at any given time, the group showed that Brazil is no longer a neutral country, and because of the Olympics and the coming of tourists from different nationalities, Brazil could become a target," Moraes said, according to a rough translation from Portuguese.
The police became alarmed when the suspects appeared to start talking about attacking the upcoming Olympic Games in Rio de Janeiro, which are being held from Aug. 5 - 21. The group of people had been using Telegram and WhatsApp to communicate and was trying to shop for AK-47 guns in Paraguay, according to Ultimo Segundo. Opinião e Notícia reported the group had been looking to getting trained in martial arts, as well.
At least one of the 12 people is a minor, according to the AP. The leader of the group was found in Parana.
Earlier this week, a group named Ansar al-Khilafah Brazil pledged loyalty to ISIS on WhatsApp, as well. But a variety of experts told ABC News they weren't concerned about it by because the Ansar group probably wasn't real. J.M. Berger told ABC he thought the claims were simply "the work of an ISIS social media activist rather than reflecting any bricks-and-mortar initiative."
© Copyright IBTimes 2023. All rights reserved.