ONE Bantamweight Champion Stripped Of Title For Missing Weight Ahead Of Defense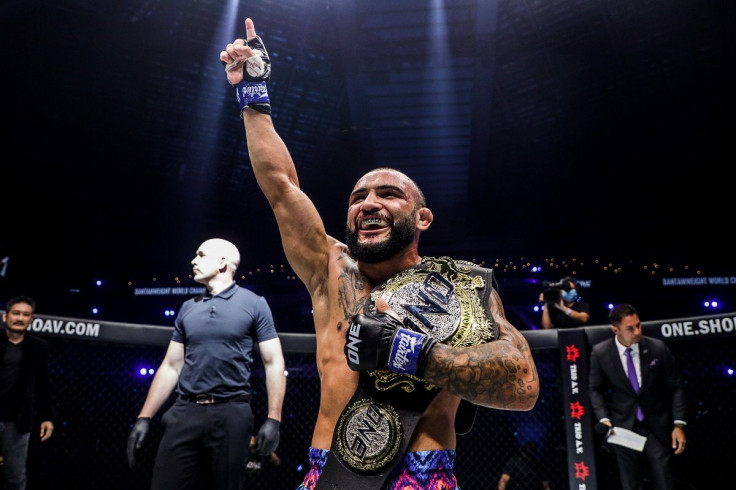 KEY POINTS
Fabricio Andrade was supposed to challenge John Lineker for his ONE bantamweight title
Lineker captured the title in spectacular fashion back in March
Multiple other fighters also missed weight ahead of ONE on Prime Video 3
Mixed martial arts (MMA) fans were looking forward to seeing John Lineker defend the ONE bantamweight title against Fabricio Andrade in the main event of ONE on Prime Video 3 this Saturday, October 22 (Friday, October 21 in the United States), but plans have changed.
MMA Fighting reported that Lineker has been stripped of his title after he missed the 145-pound weight limit, tipping the scales at 145.5 pounds.
Though he had some time to lose that extra weight, the opposite happened as he weighed in at 145.75.
The website was able to speak with Lineker's manager Alex Davis following the outcome.
"When a fighter doesn't make weight at ONE, he goes back to square zero because he has to make weight and pass the hydration test. That mistake happened because his scale was off in his room, lighter than the official one. When that happens, you have a second attempt to make weight but you have to pass the hydration test again. He couldn't do it," he told the outlet.
"Having two attempts to make weight in three hours is a bit complicated. That's the rule and we'll respect it. Fabricio accepted the fight, and we'll see John's situation after the fight."
The International Business Times was able to speak with a source close to the matter and privately corroborated MMA Fighting's report.
Lineker had just recently dethroned his rival Bibiano Fernandes during their highly anticipated matchup at ONE: Lights Out in mid-March, silencing his doubters by knocking out his fellow Brazilian.
Facing another Brazilian in the form of the No. 2-ranked Andrade was going to be his first title defense, and fans were looking forward to it due to both men's ability to pull off a victory via knockout.
Andrade proved that he deserved a title shot after going undefeated in five fights, which included victories over guys like Jeremy Pacatiw and the No. 3-ranked Kwon Won Il.
Though other names would have a claim at getting a title shot, Andrade is ranked above them and pitting him against his countryman with such high stakes would have been a great way to get his crowning achievement.
Despite Lineker failing to meet the contracted weight limit, Andrade is still eligible to win the gold-plated strap at ONE on Prime Video 3 as he came in at exactly 145 pounds.
Lineker was not the only fighter to fail either ONE's unique hydration or weight check as they also reported that Jeremy Miado, Uali Kurzhev and Lea Bivins all joined the bantamweight king on that list.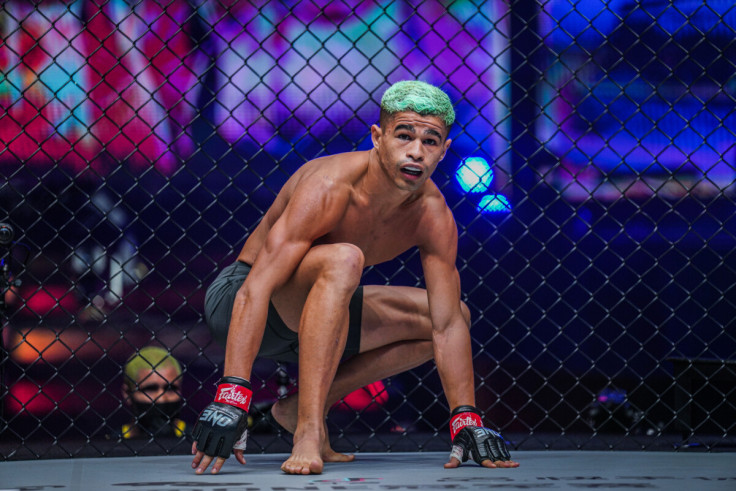 © Copyright IBTimes 2023. All rights reserved.