'One-Legged Football Prodigy': 11-Year-Old Kid Wants To Become Future Cristiano Ronaldo
KEY POINTS
One-legged kid Kunal Shrestha dreams of becoming a football player
Shrestha also wants to play with his idol Cristiano Ronaldo
Ronaldo once made a physically-challenged child's wish come true
A one-legged kid from India is attempting to beat the odds and wants to become the future Cristiano Ronaldo.
Kunal Shrestha of Manipur, India has been taking on the challenges of his everyday life with only one leg. Despite being born with the said disability, he is just like other typical kids who enjoy sports--specifically soccer.
In a recent exclusive interview with East Mojo, the 11-year-old spoke about his dream of becoming a professional football player in his country and play in the World Cup just like his idol, Ronaldo.
If possible, Kunal hopes that one day, he could also get a chance to "play alongside" the Portuguese superstar.
"I want to become a professional football player and play for the Indian Super League (ISL) in the future," Kunal said.
But just like any other person who is born different, Kunal is also "often bullied." However, he still managed to make friends with other kids, who eventually influenced him to play football.
Eldest of two siblings, Kunal is close to his mother Prem Kumari Shrestha, the person who has been the main source of his confidence.
Speaking to the same outlet, Prem Kumari admitted that their entire family has been "worried" about Kunal's future, given his condition. But no matter what, she is doing her best for her son to live a normal life while also providing the support he needs.
"It has been an emotional rollercoaster ride as my eldest son Kunal [Shrestha] was born with only one limb," Prem Kumari admitted. "And we all are worried about his future. However, I make sure that he will never feel his disability challenging and different from other kids."
Kunal is now in the fourth grade and Prem Kumari seemed to have done a great job motivating him. In fact, in some of the clips from the East Mojo interview, the Gorkha community resident could be seen running and kicking the ball along with other kids.
Ronaldo has become an icon in the sport and has been a role model for kids like Kunal. In fact, in December last year, the five-time Ballon d'Or winner went viral when he personally met avid fan Ali Amir, a handicapped kid from Dubai who has no legs.
The Juventus talisman was in the UAE at the time, to headline the Dubai International Sports Conference as a guest speaker. As Ronaldo walks into the lobby of a hotel, he found Amir, who has been waiting for him in his wheelchair and spared a little time to play with the kid.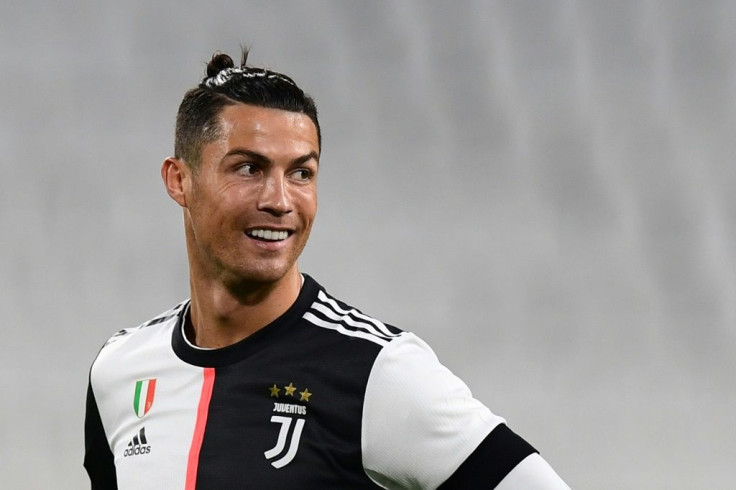 © Copyright IBTimes 2023. All rights reserved.