Ontario cuts growth targets, says budget on track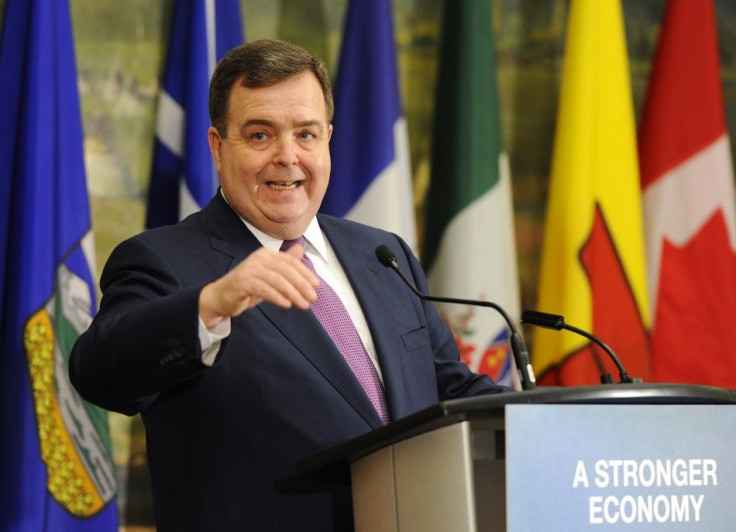 The Ontario government cut its growth, revenue and reserve targets on Wednesday, but said it was still on track to balance the budget in six years, without lowering total program spending or raising taxes.
In its fall economic statement, the government of Canada's most populous province said the timetable for eliminating its 2011-12 deficit of C$16 billion ($15.2 billion) by 2017-18 remains intact, as do medium-term targets, despite pressures from economic turmoil in the United States and Europe.
It said its net debt-to-GDP ratios will be higher than previously forecast, peaking at 41.3 percent in 2014-15.
The Liberal government insisted it will not introduce sweeping austerity measures, and will go ahead with planned spending in healthcare and education, as well as its ambitious green energy program and promised tax cuts.
It said it would balance those expenditures through savings in other areas, and promised more detail would be revealed in the full budget next spring.
We're looking at an extended period of restraint in Ontario and it's not all going to be done in one budget, Finance Minister Dwight Duncan told reporters.
He said the government will be listening closely to the cost-cutting recommendations of Don Drummond, a former Toronto-Dominion Bank chief economist, now advising Ontario and due to present his findings in January in time for the spring budget.
Drummond has already said the province will not meet its deficit targets unless it curbs program expense growth to just 1 percent a year for the next six years, and Duncan on Wednesday said it might be even lower than that.
ONTARIO BOND YIELDS SPIKE
Still, many investors are concerned that the province's deficit targets may not be met on time, even after it pledged to cut the public service by 7 percent by 2014 and slash some ministry budgets by one third.
Ontario's cost of borrowing in bond markets, relative to the Canadian government, reached its widest points this year on Wednesday.
Ontario's 10-year government bond yield now trades nearly 1 percentage point higher than the Canadian 10-year yield, compared with less than 60 basis points in February.
The province, which relies heavily on the manufacturing sector, especially autos and auto parts, said it continues to feel the economic impact of supply chain disruptions from the Japanese earthquake and tsunami.
It lowered its growth targets for the next several years. The government expects provincial gross domestic product will grow 1.8 percent in both 2011 and 2012, a slightly more conservative estimate than recent downgraded private sector forecasts. It sees 2.5 percent growth in 2013 and 2.6 percent in 2014.
The government said total revenue for 2011-12 is expected to be C$443 million lower than the C$108.7 billion March budget forecast, reflecting lower personal income taxes due to slower growth. Excluding the impact of a one-time loan repayment from Chrysler Canada and other first-quarter changes, the revenue forecast is C$778 million lower.
Reserves for 2011-12, it said, were also diminished by C$500 million from the C$700 million detailed in the last budget.
Total program spending, which includes generous increases for healthcare and education, is little changed in 2011-12 at around C$114 billion.
However, total expenses, which include interest on debt, are seen easing in the medium term due to the lower interest rate outlook.
The province said its borrowing requirement through 2013-14 had been reduced by C$3.6 billion, primarily because it has been beating its fiscal targets, with a lower deficit recorded in the 2010-11 public accounts and a lower projected deficit in 2011-12. The 2011-12 borrowing requirement remains C$35 billion.
The budget update comes on the heels of the province's Throne Speech on Tuesday, which opened the first session of the legislature since the October 6 election that reduced the Liberals to a minority government.
© Copyright Thomson Reuters 2023. All rights reserved.