Opening Statements Due In Trial Of Friend Of Accused Boston Bomber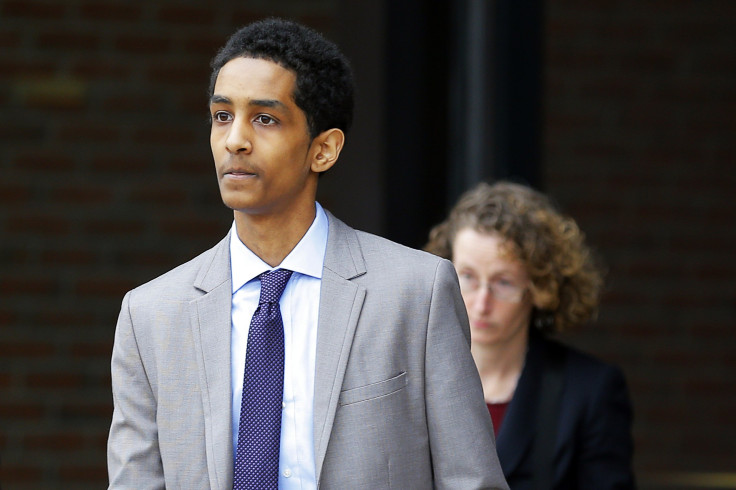 (Reuters) - A college friend of the Boston Marathon bombing suspect, charged with lying about a visit to his dorm room three days after the deadly blasts, is set to go on trial on Monday and faces up to 16 years in prison if convicted.
Robel Phillipos, a 21-year-old resident of Cambridge, Massachusetts, is one of three people who prosecutors say went to accused bomber Dzhokhar Tsarnaev's room at the University of Massachusetts at Dartmouth on April 18, 2013, and removed a backpack containing empty fireworks shells.
The other two friends were Kazakh exchange students Azamat Tazhayakov and Dias Kadyrbayev. Tazhayakov was found guilty of obstruction of justice for taking the backpack and tossing it into a dumpster, and Kadyrbayev pleaded guilty to the same charges.
Phillipos, a U.S. citizen, faces the lesser charge of lying to investigators, which carries a prison sentence of up to 16 years.
The trial in U.S. District Court in Boston will open with statements by prosecutors and defense attorneys.
Prosecutors contend that he initially denied entering Tsarnaev's dorm room hours after the FBI released photos of Tsarnaev and his older brother Tamerlan Tsarnaev, in a plea for the public's help in identifying the pair who officials contend set off the two homemade bombs that killed three people and injured more than 260 near the Boston Marathon finish line.
Around the time of the visit to Tsarnaev's dorm room, the brothers were preparing to flee Boston, and they shot dead a university police officer in an unsuccessful attempt to steal his gun, prosecutors say. Later that night, Tamerlan Tsarnaev died after a shootout with police.
Phillipos, Tazhayakov and Kadyrbayev are not charged with playing any role in the bombing.
The surviving Tsarnaev, 21, faces the death penalty if convicted of carrying out the bombing. His trial is set to begin in January.
© Copyright IBTimes 2023. All rights reserved.