Oral Sex Banned? Ugandan President Wants To Do Exactly That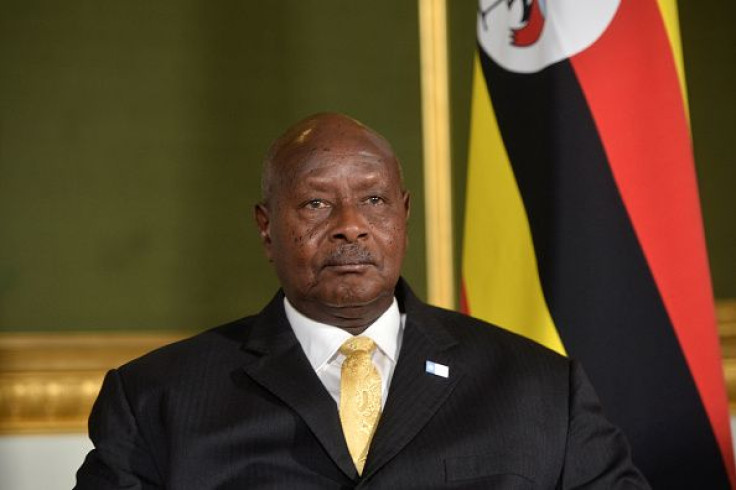 Ugandan President Yoweri Museveni in a televised press conference Wednesday said he wants to ban oral sex in the country as the "mouth is for eating."
Museveni said, "Let me take this opportunity to warn our people publicly about the wrong practices indulged in and promoted by some of the outsiders. One of them is what they call oral sex. The mouth is for eating, not for sex."
The president sought to ban the practice and also issued a public "warning" condemning sex acts which he said were brought in by the "outsiders." According to a report in the Sun, Museveni added oral sex could cause worms.
He said, "You push the mouth there, you can come back with worms and they enter your stomach because that is a wrong address."
These statements come four years after Museveni, 73, signed the Anti-Homosexuality Act in 2014, making it illegal to be gay in Uganda.
Those found to be engaging in gay sex faced life imprisonment and those turning a blind eye to the same were at the risk of committing a criminal offence, according to the country's laws.
These remarks were part of the president-led crackdown on sexual freedom in Uganda in the recent times. Under the Anti-Homosexuality Act 2014, repeat offenders would be sentenced to 14 years in prison and Ugandans were required to denounce known homosexuals, Patheos reported.
In addition, in 2014, Uganda's state minister for Ethics and Integrity, Father Simon Lokodo, said men raping girls was natural, while suggesting heterosexual assault was morally preferable than consensual homosexual activity.
Lokodo claims to have several degrees in theology, and allegedly considers himself a good Christian man defending his country from the "scourge" of homosexuality. Lokodo made the remarks while speaking to English comedian and activist Stephen Fry.
Under Museveni's rule, police have actively targeted the LGBT community. In 2017, several pride parades were cancelled in Uganda amidst threats of arrest and physical violence, while Ugandan police raided the Mr. and Miss Pride Uganda LGBT event in 2016.
Museveni has been involved in toppling two presidents, as well as running the country for 30 years, and allegedly believes he is the only person capable of leading Uganda. He passed a law to abolish the term limits for the office of president in 2005, and in early 2018, ended any age limit for the role which, in turn, allows him to continue rule indefinitely, Pink News reported.
© Copyright IBTimes 2023. All rights reserved.