Orlando Magic's Aaron Gordon Has Surgery On Fractured Jaw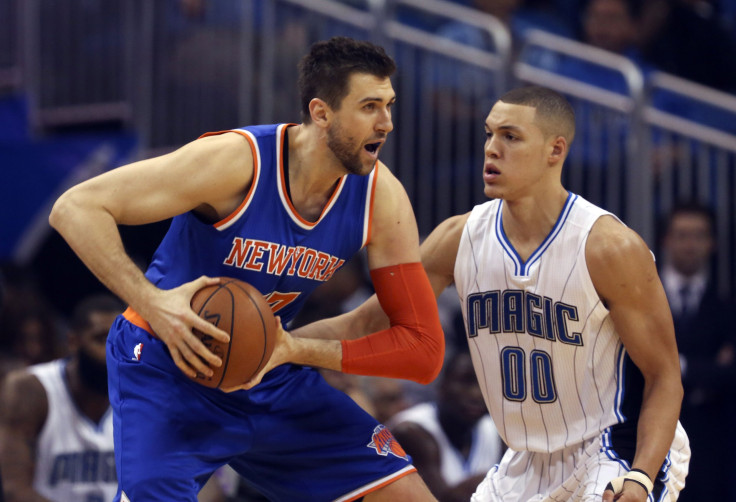 One of the Southwest Airlines Orlando Pro Summer League's top performers, Aaron Gordon underwent surgery to repair a fractured jaw, the Orlando Magic confirmed last week. Gordon, who will be entering his second season in the NBA this fall, is not expected to miss regular-season action as he's set to recover before the season begins in late October.
The Magic's website reported that the forward suffered the jaw injury while "horsing around" with his older brother, Drew Gordon, who played with the NBA's Philadelphia 76ers last year.
At 19 years old, Aaron Gordon was the second-youngest player in the NBA last season, and he had a great summer-league season, averaging 21.7 points (while hitting 50 percent of his shots from behind the three-point arc), 11.7 rebounds, 1.7 blocked shots and 1.3 steals in three games. Known for his athleticism and size, Gordon can plays both small forward and power forward.
Gordon, who was the fourth overall pick in the 2014 NBA Draft, is looking forward to a healthier second season as he missed 35 of 82 games his rookie year because of a foot injury that needed surgery. He started eight of 47 games, averaging 5.2 points and 3.6 rebounds in 17.0 minutes per game last season.
© Copyright IBTimes 2023. All rights reserved.