Oscar Pistorius Trial Update: Out Of Court Settlement Between Pistorius And Steenkamp; When Does South African Sprinter Go To Trial?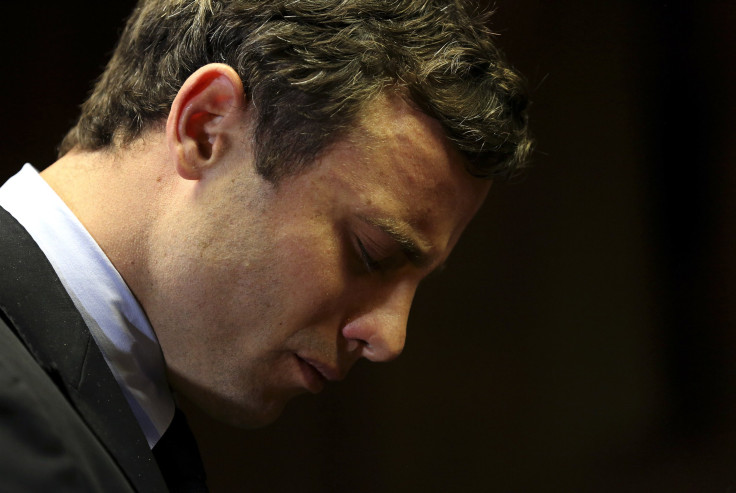 In 2012, Oscar Pistorius made history by becoming the first amputee runner to ever participate in the Olympics. Now, the South African sprinter is set to go on trial for his life.
On Monday, Pistorius was indicted for the murder of his girlfriend, Reeva Steenkamp. Steenkamp, who would have turned 30 years old on the day of the indictment, was shot and killed by her boyfriend on Valentine's Day. Pistorius contends that he thought Steenkamp was an intruder, but the prosecutors claim that it was a premeditated act, following an argument between the couple.
While Pistorius maintains his innocence, he may come to an agreement outside of court with the Steenkamp family. The two sides have told South African media outlets that they are in discussions about a settlement, though nothing has been agreed upon. The deal would be separate from the criminal charges that the athlete faces.
The trial is scheduled to begin on March 3 in High Court in Pretoria. It will be held in front of a judge since cases in South Africa are not heard by a jury. While the trial will begin in a little over six months, it could be much longer before a verdict is reached.
Pistorius shed tears as he went to court to hear the details of his trial. The prosecution, though, has cited evidence that it feels will prove the runner's guilt. According to the indictment, forensic analysis can prove Pistorius put on his prosthetic legs before the shooting, which would conflict with his claim that it wasn't planned. Mobile phone records could also give credence to the idea that he had a motive to have his girlfriend dead.
If Pistorius is convicted, he will spend the rest of his life in prison. Other than the murder, the Olympian has been charged with violating South Africa's firearms control act.
© Copyright IBTimes 2023. All rights reserved.