Over 120 Die In Yemen As Houthis Take Key Aden District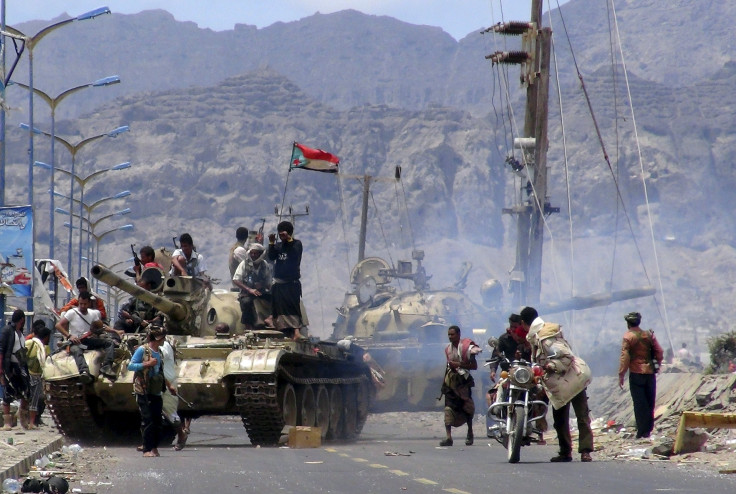 (Reuters) - Yemen's Houthi militia battled its way into Aden's Tawahi district on Wednesday despite Saudi-led air strikes, strengthening its hold on the city whose fate is seen as crucial to determining the country's civil war.
The fighting across Yemen killed 120 people on Wednesday, mostly civilians, including at least 40 who were trying to flee the southern port city of Aden by a boat that was struck by Houthi shells, rescue workers and witnesses said.
The Houthis and ex-army forces loyal to former president Ali Abdullah Saleh have besieged Aden for weeks in an effort to end resistance in the city where President Abd-Rabbu Mansour Hadi briefly based his government before fleeing to Saudi Arabia.
Hadi's Foreign Minister Reyad Yassin Abdulla appealed for the international community to intervene to stop the Houthi assault on Aden in a televised news conference from Riyadh.
Insisting that the city had not fallen, he described the militia as "the killers of men and children" and said Aden's residents had appealed to Saudi Arabia for help "in the name of the brotherhood of blood and religion".
Locals said the Houthis had penetrated the historic district of al-Tawahi, where the presidential palace, main port and Aden television station are located. Fighting still raged, they said.
Saudi Arabia regards the Houthis, who are mostly members of the Zaydi Shi'ite sect from Yemen's northern highlands, as a proxy for its main regional foe Iran and has led a Sunni Arab coalition in strikes aimed at restoring Hadi's government.
Coalition jets have bombarded the Houthis and Saleh's forces in and around Aden, have dropped supplies for local allies, and have deployed there Yemeni soldiers who were retrained in Gulf states, it has said.
© Copyright IBTimes 2023. All rights reserved.