Over 2,000 Russian Soldiers Have Requested To Surrender To Ukraine Army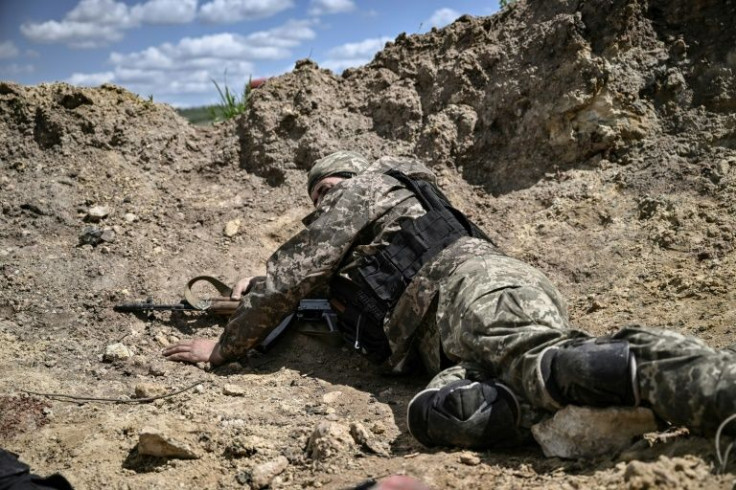 KEY POINTS
Surrender requests from Russian soldiers reportedly peaked after Putin's partial mobilization order
These requests also surged following Ukraine's counteroffensive in Kharkiv
Russian soldiers who surrender are guaranteed civilized treatment
More than 2,000 Russian soldiers have contacted the Chief Intelligence Directorate of the Ministry of Defense of Ukraine to request an opportunity to surrender amid Ukraine's successful counteroffensive operations, according to an intelligence official.
Speaking on the Freedom TV Channel, Andrii Yusov, a representative of the Defense Intelligence of Ukraine, said the number of surrender requests surged after Ukraine launched its counteroffensive in Kharkiv and Russian President Vladimir Putin's announcement of partial mobilization, calling 300,000 reservists with combat experience to join the war in Ukraine.
"Then we started getting phone calls not just from soldiers who were on the territory of Ukraine as part of the occupation army, but also those who had just been mobilized and were still on the territory of the Russian Federation, or their relatives, or even people who suspected that they might be mobilized and were checking just in case," Yusov said.
"In a few weeks, we have already [received] more than 2,000 such requests."
Since the beginning of the war, Ukraine has set up the "I Want To Live" project that allows Russian military personnel to safely surrender to its army. Russians who surrender to the Armed Forces of Ukraine are guaranteed civilized treatment in accordance with the Geneva Conventions.
The news about Russian soldiers surrendering to the Ukrainian army comes as the country continues to gain ground and expel Russian forces from towns in the east and the south. On Tuesday, the Ukrainian marine unit 35th brigade released a video showing them waving a Ukrainian flag in the town of Davydiv Brid in the Kherson region.
"Glory to Ukraine! Glory to the marines!" a marine said in the video, which was viewed by The New York Times. "We are ceremonially hanging our yellow and blue flag over Davydiv Brid."
The Armed Forces of Ukraine also liberated two villages in Kharkiv Oblast on Tuesday, namely the settlements of Bohuslavka and Borivska Andriivka, according to the Facebook page of the Borivska Village Council. Prior to this, the Ukrainian army successfully liberated the village of Borova in Kharkiv on Oct. 3.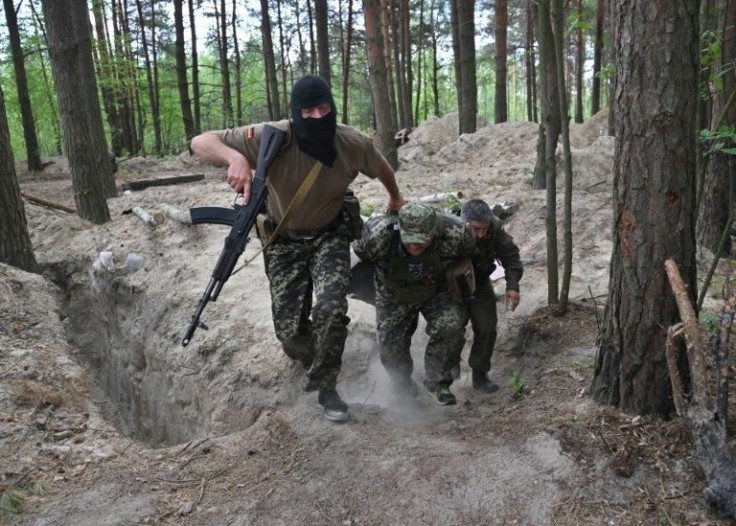 © Copyright IBTimes 2023. All rights reserved.