Over Dozen 'Poisoned' Puppies Found Dead Inside Plastic Bags Outside Hospital
At least 16 puppies were found dead, wrapped inside plastic bags at the parking lot of a hospital in the eastern Indian city of Kolkata, West Bengal. The incident took place Sunday, triggering outrage from several animal activists.
In the bizarre incident, bodies of the puppies were found in disposable bags at NRS Medical College and Hospital. Local newspaper, the Times of India, reported that an adult dog was also tied up in a bag and was bleeding profusely. When locals found the bags, they tore it open to find the puppies, two of which were still breathing. However, during treatment the two puppies also died.
While it remains unclear as to who committed the crime, eyewitnesses told police that two women were seen carrying a plastic bag and had dumped it at the parking area. At that time nobody knew the packages had dead puppies inside them.
Police have filed a case and are investigating the incident. They are also checking surveillance footage of the area in order to find the suspect.
"The puppies, it appears, died at least two days ago. One died before it could be taken to our clinic... Prima facie, we found some food particles in the packet. They could have been poisoned, but the nature of poison can only be known after forensic tests. The puppies and the dog had been severely assaulted. The dog had a heavily injured eye too," Anita Das Basak, a veterinarian who arrived at the scene to check the animals, told the Times of India.
Animal activists, who rushed to the scene after learning about the incident, have called for an autopsy to be conducted in order to confirm if the puppies were indeed poisoned. They have also demanded strict action against the accused.
"We have been hearing a lot of things from various sources, but these need to be confirmed and corroborated. Some people are saying two women who were seen approaching from the ladies' hostel had dropped the packets and walked past the main gate. There should have been people there," Prantik Chatterjee, an animal rights activist, who was present at the scene, said.
The hospital's medical superintendent and vice-principal spoke to local media saying there are several stray dogs on the premises but they have never seen anything like this before.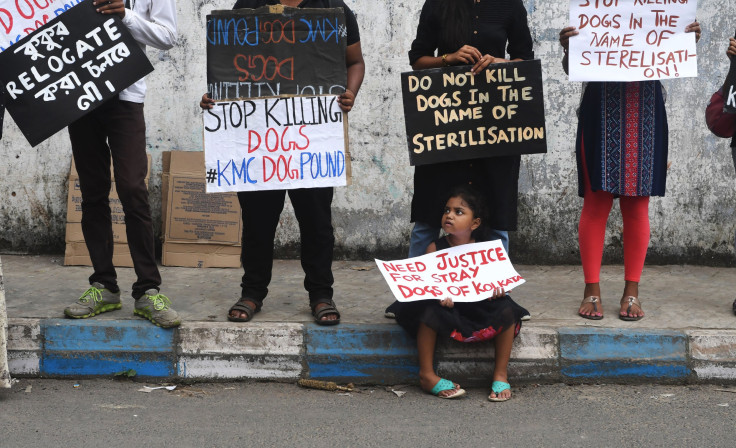 © Copyright IBTimes 2023. All rights reserved.