Woman Drags Dog Behind Electric Scooter In Disturbing Video
Police are investigating a case of animal cruelty after a woman was caught on camera, dragging a small dog behind her electric scooter in Bakersfield, California on Sunday afternoon.
The Disturbing video of the incident was caught from a home surveillance camera, close by.
Police said Tuesday officers reached the scene after receiving a report of animal cruelty. Witnesses said they saw "a female subject riding an electric scooter with a small dog being dragged along' and that the animal was visibly injured, USA Today reported.
Police said an investigation revealed the dog did not belong to the accused but to another person. The suspect was identified and interviewed.
The woman's attorney released a statement saying, "We have been 100% cooperative with the Bakersfield Police Department and their investigation. My client loves animals, especially Zebra, the dog who was shown in the video. We are confident that once law enforcement has concluded their investigation, this will be ruled - an isolated incident. The dog is doing great and expected to have a full and short recovery, NBC-affiliated television station WAFF reported.
Brandon Sanders, a witness, said he was out riding a bike along with his girlfriend when he saw the horrifying scene.
"We watched this awesome human being riding one of the Bird Scooter's at about 15 MPH dragging this poor dog behind her by a leash. The dog was on its side and we watched it being dragged, at least 100 yards and there's no telling how long she had been at it for before we saw her," he said.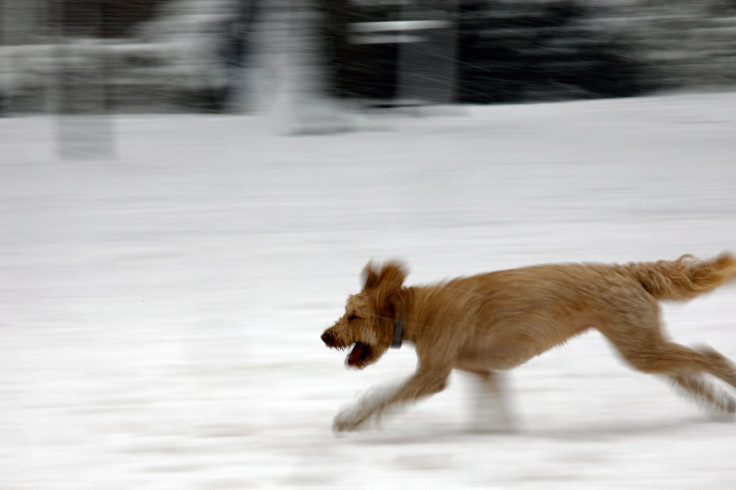 After the woman stopped, he went closer to check if the dog and the woman were alright.
"Finally when I was getting close to it, it popped its head up. It wasn't making any noises or anything like, it was kind of surprising and when I got up closer I could see all the bloody paws and then I didn't know what to do," Sanders described, adding that the woman responded by saying, "'S—- happens just like it does with kids."
"We asked, 'What were you doing, what were you thinking?' And she asked to be left alone," Sanders said. They then took some photos of the dog for proof.
"As I was coming up beside her, I was on my bicycle and she was walking and when she looked at me and saw that I was taking a pic of her she smiled at me, kind of a smart-slick smile. I'm not going to say, what she did was intentional, but it was very negligent. Should she have had to drag the dog for at least 100 yards before she checked that it was there. And that's just from what we saw, from the point to where we saw her and she stopped," Sanders said, ABC 7 News reported.
Sanders posted photos of the woman on Facebook which showed her smiling while holding a dog with bloodied paws.
Animal control officers have taken the dog into their custody for medical treatment.
© Copyright IBTimes 2023. All rights reserved.
FOLLOW MORE IBT NEWS ON THE BELOW CHANNELS