Own A Chevy Bolt? GM May Owe You $6,000, But There's A Small Catch You Need To Know
After three rounds of recalls due to battery fires, GM (GM) is now offering Chevy Bolt EV owners a $6,000 rebate, but those that take the automaker up on the deal better read the fine print.
Back in June, GM announced that the 2023 Chevy Bolt EV would come with a massive $6,000 price cut, making the vehicle's price tag $26,595 – one of the cheapest electric cars on the market, if not the cheapest offered at the time.
The deal from GM came after nearly all previous model Bolt EVs were recalled due to battery fire risks due to a defect from the battery modules supplied by LG Energy Solution, which were eventually replaced in the cars. However, a series of Bolts did go up in flames over the defect prior to the recalls and battery replacements, which didn't occur until August 2021.
Seemingly, to make matters right with 2020-2022 Bolt EV owners, GM is offering a rebate of up to $6,000 for the battery troubles and has sent a message to owners. The note also contains a clause that if they agree to the deal, it would prevent them from suing GM over "the battery defect" or "battery recalls," Jalopnik reported.
The note says, in part, according to the news outlet, "Forever waive and release all claims, damages, or causes of action arising out of my Bolt vehicle, the battery defect, or the battery recalls."
GM confirmed the agreement to Jalopnik, calling the reimbursement program "common practice," adding, "The agreement for the reimbursement program does contain language that waives claims against GM and identifies existing litigation. This is a common practice when it comes to programs like this. It does not waive claims involving any potential recalls in the future."
The battery recalls from GM over the Bolt vehicles affected about 141,000 electric cars. The three recalls cost GM $800 million, with 16 vehicle fires stemming from the battery defects in the vehicles, which GM had advised in its recalls for owners to park outside due to the risk of spontaneous fires, according to Jalopnik.
As of Wednesday premarket hours, shares of GM were trading at $36.26, up 13 cents or 0.36%.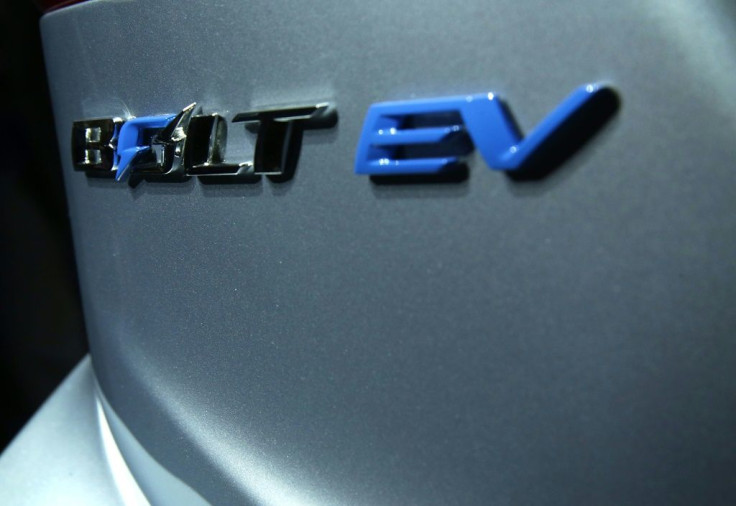 © Copyright IBTimes 2023. All rights reserved.
FOLLOW MORE IBT NEWS ON THE BELOW CHANNELS