Ozil No Longer Grounded, Plays For Arsenal In Friendly Against Aston Villa
KEY POINTS
Ozil officially returned to action in a friendly against Aston Villa
Ozil appears pumped up to play for Arsenal next season
Ozil's fate could be different next summer
The future of Mesut Ozil carried a big question mark this summer with most speculating a potential exit from Emirates Stadium. However, it appears the German defender will be staying with Arsenal FC at least for the coming season after he saw action in a recent friendly match with Aston Villa.
Ozil made a surprise appearance for the Gunners on Saturday, quashing rumors of an exit. The development somehow buries the alleged rift between him and Arteta since the football restart.
Ozil's return could have been remarkable but the Gunners, unfortunately, bowed to Aston in the behind-closed-doors exhibition match. Pierre-Emerick Aubameyang accounted for both goals but this was not enough for the win.
Regardless, Ozil's return would be a big sigh of relief for all parties concerned. The German seems all pumped up, sharing on social media that "Season prep is on."
It will also be recalled that Arteta was open to working with controversial players and start from scratch. In a previous post, it was something that the Gunners manager mentioned in the case of Matteo Guendouzi. However, he did stress that it applied to everyone. From the looks of it, Ozil was open to the idea.
Ozil had 23 appearances last season and was performing well before football action was paused. He did not see action after the football restart and speculation ripe was that the German is on the way out. It also made sense since the Gunners could gain more flexibility in terms of budget.
The 31-year-old did not run short of suitors. He had offers from the Turkish Super League and also from Saudi Arabia. But despite the interest, Ozil made it clear that he plans to play out the remainder of his contract with Arsenal.
A loan deal loomed if Ozil and Arteta failed to get along. Arsenal has a lot of targets in mind but had to deal with budget limitations. Based on the recent turn of events, it appears Ozil is going to play for the Gunners next season as he and Arteta go on reset mode.
But of course, the story could change somewhere along the way. The fact remains that Ozil is in the last year of his contract, meaning he could make or break this season at Emirates Stadium.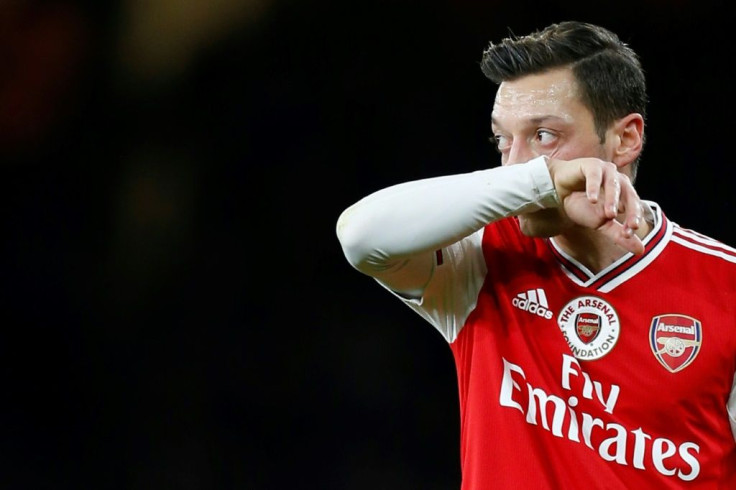 © Copyright IBTimes 2023. All rights reserved.