Packers' Former Coach 'Can't Imagine' How Aaron Rodgers' Trade Request Has Unfolded
The Green Bay Packers deserve plenty of blame for their current predicament with Aaron Rodgers -- that's what one of the organization's former head coaches believes, at least.
Mike Holmgren, who coached the Packers from 1992-98, is perplexed that Green Bay has put itself in a position where its franchise quarterback wants out.
"It's not good, that's for sure," Holmgren told ESPN Chicago's "Carmen & Jurko." "I can't imagine a relationship between the coach or management or whoever is making the decisions and the starting quarterback like that getting to this point. I just can't imagine it. I wouldn't allow it. It wouldn't happen. But now, it has happened."
Holmgren led Green Bay to a pair of Super Bowl appearances and one championship. The 72-year-old coached Brett Favre a decade before the Packers replaced him with Rodgers.
Part of Rodgers' unhappiness with the Packers stems from their decision to trade up and select quarterback Jordan Love in the first round of last year's draft. It was reminiscent of the 2005 draft when Green Bay used a first-rounder on Rodgers while Favre was still under contract with the team.
The Packers didn't tell Rodgers that they were drafting Love. Seemingly fueled by that pick, an irritated Rodgers won his third MVP award in the 2020 season before trying to force his way to another team.
"This is the second time the Packers have gone through this. They went through it with Brett too when they drafted Aaron," Holmgren said. "With a franchise quarterback and a guy as good as Aaron, you don't treat all players the same."
According to Holmgren, the Packers should have told Rodgers they planned on drafting Love. Now, the two sides find themselves in a staring contest.
It's been reported that the Denver Broncos are Rodgers' preferred destination. The Packers have said they don't plan to trade the 37-year-old. Rodgers is under contract for multiple seasons, giving Green Bay little reason to trade him just yet.
There is speculation that Rodgers could just stay home if he doesn't get his way. Rodgers has already earned more money than all but a handful of players in NFL history. The quarterback has guest-hosted "Jeopardy" and made it clear he'd like to do so full-time if the opportunity were presented to him.
A trade isn't expected to happen soon, but rumors of a deal could heat up if Rodgers' stance doesn't change as the 2021 NFL season gets closer.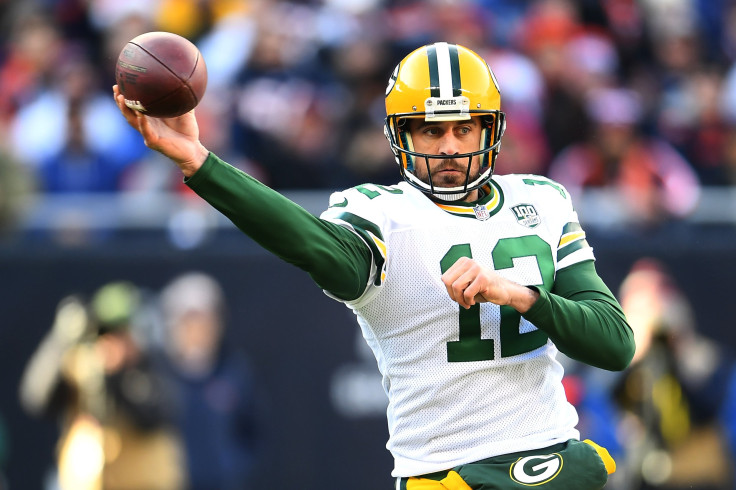 © Copyright IBTimes 2023. All rights reserved.