Pacquiao vs. Spence Update: Analyst Makes Bold Claim Involving Deontay Wilder, Tyson Fury
KEY POINTS
Filipino boxing analyst Ed Tolentino shares his thoughts on how the Manny Pacquiao vs. Errol Spence Jr. fight came to fruition
Tolentino claims promoters may have seen an opportunity because the Tyson Fury vs. Anthony Joshua fell through
One of Pacquiao's trainers thinks Spence is a better match-up for the "Pac-Man" than Terence Crawford
A boxing analyst shared an interesting insight about what could've possibly led to the Manny Pacquiao vs. Errol Spence Jr. fight being booked in August.
After two years of inactivity, Pacquiao is finally making his way back into the ring against unified welterweight champion Spence.
Ahead of the colossal clash, Filipino boxing analyst and commentator Atty. Ed Tolentino claims that the confirmation of Tyson Fury vs. Deontay Wilder 3 may have prompted promoters to set up an August bout between Pacquiao and Spence.
"[The] Tyson Fury vs. Anthony Joshua was supposed to be on August 14," Tolentino explained to ABS-CBN News in a mix of English and Filipino. "It was supposedly the most highly anticipated fight, and promoters must not book other fights on the same date. Because [Fury vs. Joshua] will surely dominate the viewership."
"The August playdate has become available," he added. "I think, at that point, promoters saw the opportunity for Spence vs. Pacquiao. All of a sudden, the fight will not have to compete with other big fights."
"The said date is important because with that date Pacquiao and Spence get to own the stage. That's critical."
To further back his theory, Tolentino suggested how picking the right date for a big fight is very important especially in terms of "pay-per-view" profit.
"For pay-per-view, as much as possible you don't want many events because the viewers will be divided," the analyst pointed out.
"The money from paying viewers will be split and it is a must that you get all the money on that specific date," he continued.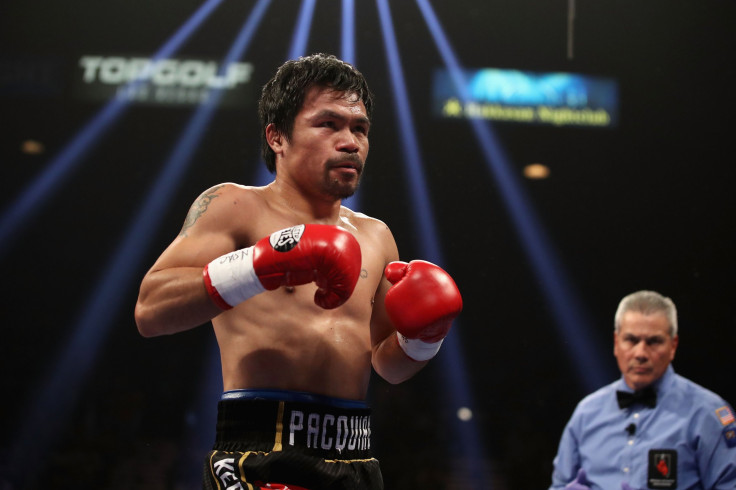 It can be recalled that Pacquiao has criticized Spence earlier this year and apparently, his team also thinks the unbeaten champ doesn't have the edge to thump the "Pac-Man."
"[Terence] Crawford is a better [fighter] than Spence in my opinion," Nonoy Neri, one of Pacquiao's trainers, recently told Rappler. "Style-wise, [Spence is] a better matchup for Manny."
"I don't think Spence is super special. He's not that fast and isn't too strong. He's just a big southpaw with youth on his side."
© Copyright IBTimes 2023. All rights reserved.