Pakistan Army Probes Majors With Links To Banned Extremist Group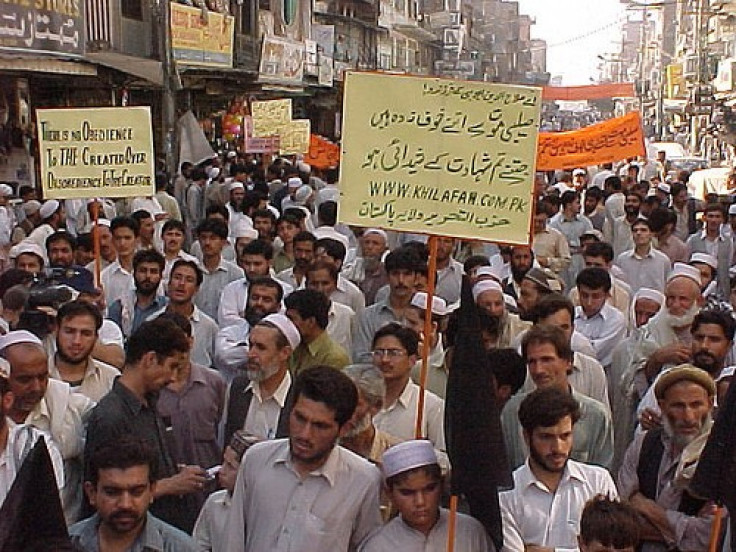 The Pakistani army said it is investigating the possible links between four of its majors and the Hizb ut-Tahrir Islamist group.
The probe follows the arrest last month of brigadier Ali Khan for allegedly having links to the banned Hizb ut-Tahrir.
Khan is the highest-ranking Pakistan serving officer detained by the authorities in a decade. His arrest came as a shock given his long and distinguished military career.
Major General Athar Abbas, a spokesman for the military, told Reuters that the four majors were questioned in connection with the brigadier case, but have not been arrested.
Khan is being interrogated by intelligence officials.
Meanwhile, Khan's family claims he has no relationships with any extremist groups and is demanding his immediate release. They say Khan is being victimized by upper echelon brass for criticizing the so-called "war on terror."
While Hizb ut-Tahrir says they are peaceful, security analysts think they serve as a liaison for more violent terrorist organizations. Hizb ut-Tahrir seeks to re-establish the Islamic caliphate and unite all Muslim countries under Islamic laws.
The Pakistani army has vowed it will weed out extremists from its ranks, although suspicions have long existed that they in fact harbor terrorists.
© Copyright IBTimes 2023. All rights reserved.