Pakistan Figure Doubles Reward For Death Of 'Innocence Of Muslims' Maker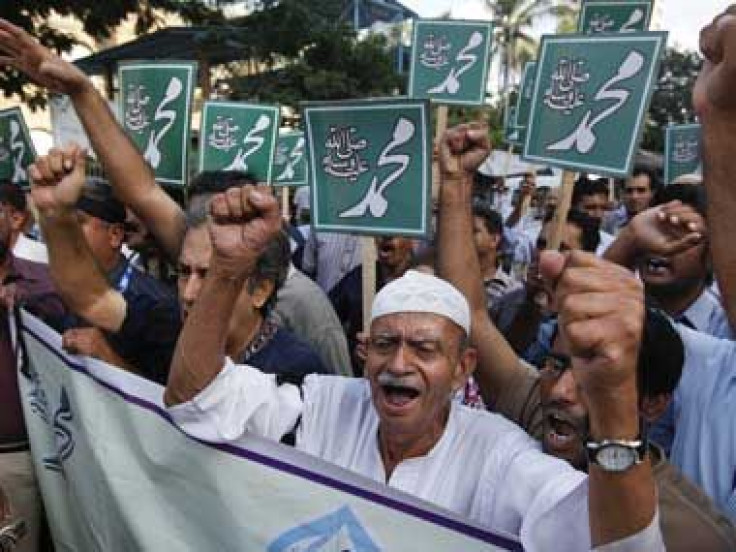 A former Pakistani legislator has offered a $200,000 bounty for the killing of the maker of the anti-Islam film "Innocence of Muslims," Nakoula Basseley Nakoula, doubling the reward proposed by another prominent Pakistani last week.
Speaking at a rally in the northwestern city of Peshawar on Monday, Ikramullah Shahid blasted the film, which depicted the Prophet Muhammad as a fraud, child molester and womanizer.
The Peshawar demonstration was organized by the Difa-e-Pakistan Council, an umbrella group of radical Islamist groups.
Last week, Railways Minister Ghulam Ahmad Bilour offered $100,000 for the death of the controversial movie's maker – an act that the Islamabad government distanced itself from. Bilour also appealed to al Qaeda and the Taliban to contribute to the pot.
Bilour's party, the Awami National Party, is an ally of the government of President Asif Ali Zardari. But ANP spokesman Haji Adeel condemned the bounty offer and said, "We are a secular party. We consider al Qaeda and Taliban as our enemy."
Street rioting in Pakistan over the movie has killed about two dozen people.
On Monday, at least 5,000 people rallied in Karachi to protest the anti-Islam film as well as blasphemous cartoons of the Prophet Muhammad published in a French magazine.
The Pakistan Tribune reported that protesters held up banners with messages like: "Beheading is the only one punishment for blasphemy" and "We demand all French and U.S. diplomatic missions shut in Pakistan."
Organized by the Ahle Sunnat Wal Jamaat militant organization, demonstrators shouted: "We are ready to sacrifice our lives for the honor of Prophet Muhammad (PBUH) [Peace Be Upon Him]!"
The march was kept away from the U.S. Consulate by a beefed-up security presence.
© Copyright IBTimes 2023. All rights reserved.
FOLLOW MORE IBT NEWS ON THE BELOW CHANNELS