Pakistan Heat Wave 2015: Extreme Temperatures Show Countries Unprepared To Deal With Effects of Global Warming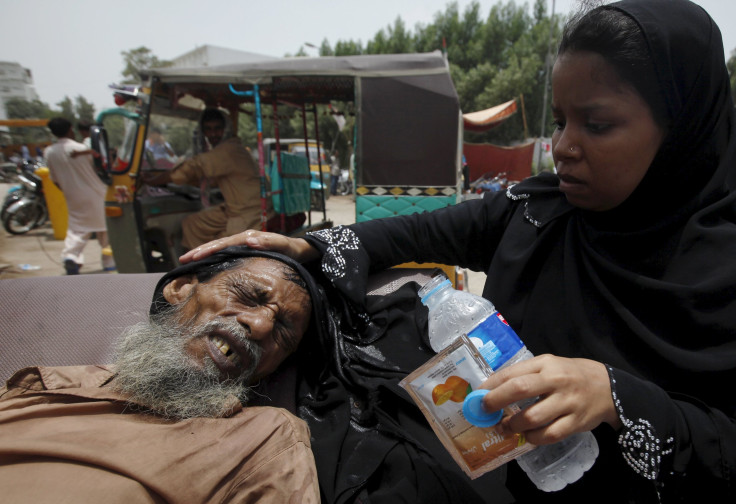 The deadly heat wave blasting southern Pakistan this week has killed more than 800 people as local power systems crumble and water supplies vanish. The devastation arrives as global warming is making extreme heat events more frequent and severe, with many communities still unprepared to deal with the worsening effects of scorching temperatures, climate experts say.
"Unfortunately for Pakistan and the Indian subcontinent, this is becoming a recurring nightmare," said Rachel Cleetus, a lead economist and climate policy manager at the Union of Concerned Scientists in Massachusetts. Last month, about 2,500 people died in India during the country's second deadliest heat wave on record.
"The government is struggling to cope, and people are not only dying, but also the quality of life is being seriously hampered," she said.
Heat waves are happening at least four times more often than they did before greenhouse gas emissions started boosting the planet's temperatures, researchers at the Institute for Atmospheric & Climate Science in Zurich found in a recent study. Global average temperatures are now about 1.4 degrees Fahrenheit (0.85 degrees Celsius) higher than before industrialization, when countries began burning coal, oil and natural gas in buildings, factories and cars.
"Three-fourths of the hot days today are the result of man-made global warming," said Reto Knutti, a professor at the Zurich institute and one of the study's authors. While it's too early to know if global warming contributed to the Pakistan heat wave, he said that in general, "There is a very clear influence of human-induced warming on the magnitude and the frequency of heat waves."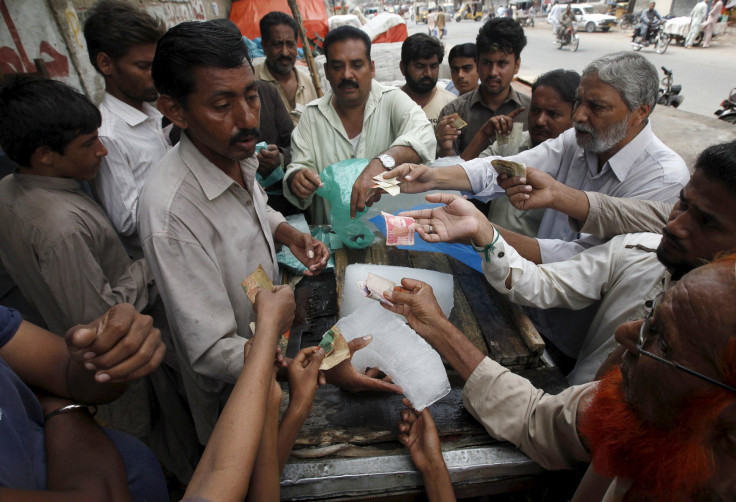 The problem will only grow worse as the planet's thermometers continue to rise. At 2 degrees Celsius of warming, extremely hot days could be twice as likely as at 1.5 degrees of warming, the scientists found. Above 2 degrees Celsius, high-heat days may be five times as likely to happen as they are today. "The warmer you go, the worse it gets," Knutti said.
The same is true of other extreme weather events. A report published Monday in The Lancet, a British medical journal, estimated that the exposure of people to extreme rainfall will more than quadruple in coming decades compared to the 1990s, while exposure to drought will triple. "Tackling climate change could be the greatest global health opportunity of the 21st century," the authors wrote.
Climate scientists agree that reducing global greenhouse gas emissions by switching to cleaner energy sources and curbing fuel and electricity demand could help minimize global warming. But even shuttering all our power plants today wouldn't reverse the trend -- the atmosphere has absorbed decades' worth of emissions that will continue to affect the planet for years. "Even if we did reduce emissions, we will not quickly get back to the climate we had before," Knutti said. "So adaptation will be a critical element."
Preparing for hotter, more frequent and longer-lasting heat waves is a relatively straightforward task for local governments: Strengthen electricity networks so everyone can use fans and blast air conditioners during hot weather. Improve weather forecasting systems and community advisories, so that people know to stay indoors and avoid strenuous activities. Upgrade medical facilities so elderly people and young children -- the most vulnerable during heat waves -- receive adequate treatment. Provide clean drinking water.
Yet these clear-cut solutions are immensely challenging in developing economies like Pakistan, where the gross domestic product (GDP) per capita is around $1,300, according to the International Monetary Fund. (In the United States, by contrast, GDP per capita is nearly $54,600). Pakistan's electricity system is faulty and unreliable -- even during normal temperatures -- with routine power shortfalls of 10 to 20 percent, and major power losses along transmission lines, Cleetus said.
"These are crisis conditions that even developed countries like the United States face. When we have extreme heat waves, it puts pressure on the grid," she said. "But we're lucky to have adequate supplies and are able to meet demand. In Pakistan, this literally causes the infrastructure to crumble."
She said developing renewable energy systems, particularly local solar power installations and biomass generators, could help provide power to far-flung regions that have little or no access to electricity. Building new transmission lines would ensure that more of the power that gets produced actually reaches people's homes.
"But it's a question of having the resources to do it," Cleetus said. "These are the kinds of things that developed countries could really help developing countries with."
CO2 Emissions World Map | FindTheData
Wealthier nations last year pledged to pony up billions of dollars to help poorer countries reduce climate emissions and adapt to heat waves and other extreme weather events. As part of ongoing negotiations for a global climate treaty, developed nations promised to raise $100 billion per year in public and private aid from 2020 onward, although so far leaders have only raised an initial $10 billion for the United Nations-run Green Climate Fund.
Leaders from emerging economies say the fund is a matter of fairness. Wealthy nations, namely the United States and European countries, are largely responsible for the historic greenhouse gas emissions already choking the atmosphere. But the effects of those emissions are felt disproportionately by lower-income nations like Pakistan, which lack the resources to cope with extreme heat, rising sea levels, punishing rains and other effects.
"We have a collective responsibility to do the right thing," Cleetus said. "Not to just tackle climate change and emissions, but also help those on the front lines to cope with the impacts."
© Copyright IBTimes 2022. All rights reserved.
FOLLOW MORE IBT NEWS ON THE BELOW CHANNELS