Pakistan Plans To Cede Territory To China On Lease To Pay Off Debts: Report
KEY POINTS
Local organizations said Gilgit Baltistan could be a future battleground for world powers
Residents are up in arms against the Chinese companies mining in the mineral-rich region
People believe Chinese spies and military men monitoring locals people in Gilgit Baltistan
Pakistan, facing an economic crisis, is allegedly considering ceding some of its territories to China on lease to pay off its mounting debt. Islamabad plans to cede Gilgit Baltistan in the Pakistan-occupied Kashmir region to Beijing, said Indian media reports.
According to Karakoram National Movement, an organization working for the betterment of the Karakoram Province, Gilgit Baltistan could become a future battleground for the world powers to compete, reported ANI. The report added that the chairperson of the organization, Mumtaz Nagri, is reportedly taking up the issue with local people, asking them "not to be scared of ISI and be prepared to go to jail."
Karakoran is the northern-most part of Kashmir that borders China. It falls under Pakistan-occupied Kashmir, a nominally self-governing entity that has been the subject of a dispute between India and Pakistan since 1947.
China occupying this part of the disputed territory would be a boon for its South Asian expansion. Beijing is also likely to endorse the move as Karakoram is on the trail of the China-Pakistan Economic Corridor (CPEC).
Pakistan has deep economic ties with China, and according to reports, Islamabad has a debt of over $1.59 billion to Chinese companies operational under CPEC. The current debt of the country is $87.7 billion and its ongoing economic crisis is reportedly triggered by reckless borrowing from China.
But, experts predict ceding Gilgit Baltistan to China, against the wishes of the U.S., would affect its chances of getting a USD three billion bailouts from the International Monetary Fund.
The move could also blacklist Pakistan for the foreseeable future from getting funds from the IMF, World Bank and other global agencies.
Earlier reports have mentioned how the move to surreptitiously lease out the Upper Hunza Valley to China has annoyed the local people. This is likely to allow the Chinese to mine the mineral-rich area of Gilgit Baltistan. Over 2,000 leases for mining gold, uranium and molybdenum have been awarded to Chinese firms by the Pakistan government in Gilgit Baltistan and Khyber Pakhtunkhwa regions.
The people here believe that several thousand Chinese are already present in the region, working on the CPEC project. With them are hundreds of Chinese spies and military men monitoring locals as well as providing security cover to Chinese companies.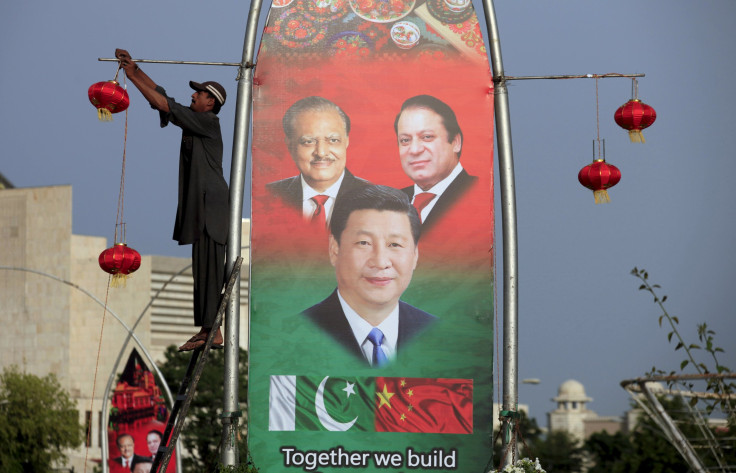 © Copyright IBTimes 2022. All rights reserved.
FOLLOW MORE IBT NEWS ON THE BELOW CHANNELS