Pakistan Signals Rapprochement, May End Blockade On Afghan Route For NATO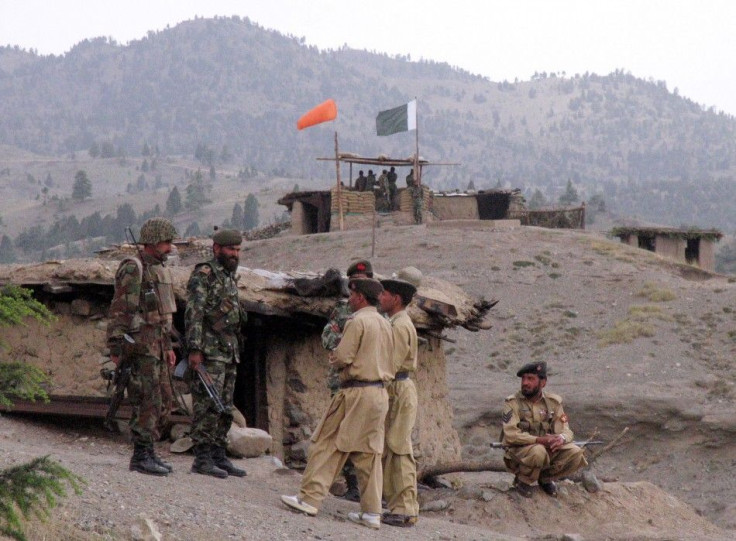 The Pakistani government is considering reopening its Afghan border to NATO troop supplies, ahead of the military alliance's summit scheduled to start in Chicago Sunday.
Islamabad closed all NATO supply routes to Afghanistan in protest against a U.S. drone strike that killed 24 Pakistani soldiers in November, further degrading the already strained ties between the nations, after U.S. Navy SEALs killed al Qaeda leader Osama bin Laden in a raid in Pakistan's Abbottabad last May.
Pakistani Prime Minister Yousaf Raza Gilani has indicated that Islamabad's relationship with 48 countries in NATO cannot be jeopardized to protest a U.S. drone strike.
This is not a matter of one country. The issue of NATO supply is linked with 48 countries, Gilani was quoted as saying by the Pakistani media.
Talks between Pakistan and the U.S. are going on regarding the resumption of NATO supplies in the light of Parliament's recommendations, but ties with NATO-ISAF (International Security Assistance Force) and the U.S. should be settled through dialogue on an undeviating basis, he said.
Pakistani Foreign Minister Hina Rabbani Khar had earlier said that the government made the right decision by closing the Afghan border to NATO to send a message to Washington that the attack on the soldiers was unacceptable, but adding that it was time to move on.
It was important to make a point, Khar was quoted as saying at a news conference in Islamabad Monday when she was asked whether she believed that Pakistan should reopen the supply route. Pakistan has made a point, and now we can move on.
Washington welcomed Khar's comments, but said the deal was yet to be completed. Our team is still in Islamabad working on the land-route issue, the State Department spokeswoman, Victoria Nuland, was quoted as saying by the Associated Press. My understanding this morning is that they have made considerable progress but they are still working.
Pakistan may be risking domestic protest against ending the blockade since the U.S. never apologized for the attack, maintaining that it was an accident. However, by signaling rapprochement, the Pakistani leadership could command a better role in shaping the future of Afghanistan, which is going to be the focus of the NATO summit.
Pakistan has been facing mounting pressure from top NATO and U.S. leaders for reopening the supply routes, with NATO Secretary General Anders Fogh Rasmussen warning Pakistan that it might be shut out of the NATO summit next week if the supply routes were not reopened.
The Afghan government has also joined NATO in pressuring Pakistan to end the blockade, which has been creating problems for the 140,000 foreign troops and Afghan citizens in the war-shattered zones.
Nearly 70 percent of the NATO supplies to Afghanistan are transported via Pakistan, officials estimates say.
© Copyright IBTimes 2023. All rights reserved.
FOLLOW MORE IBT NEWS ON THE BELOW CHANNELS